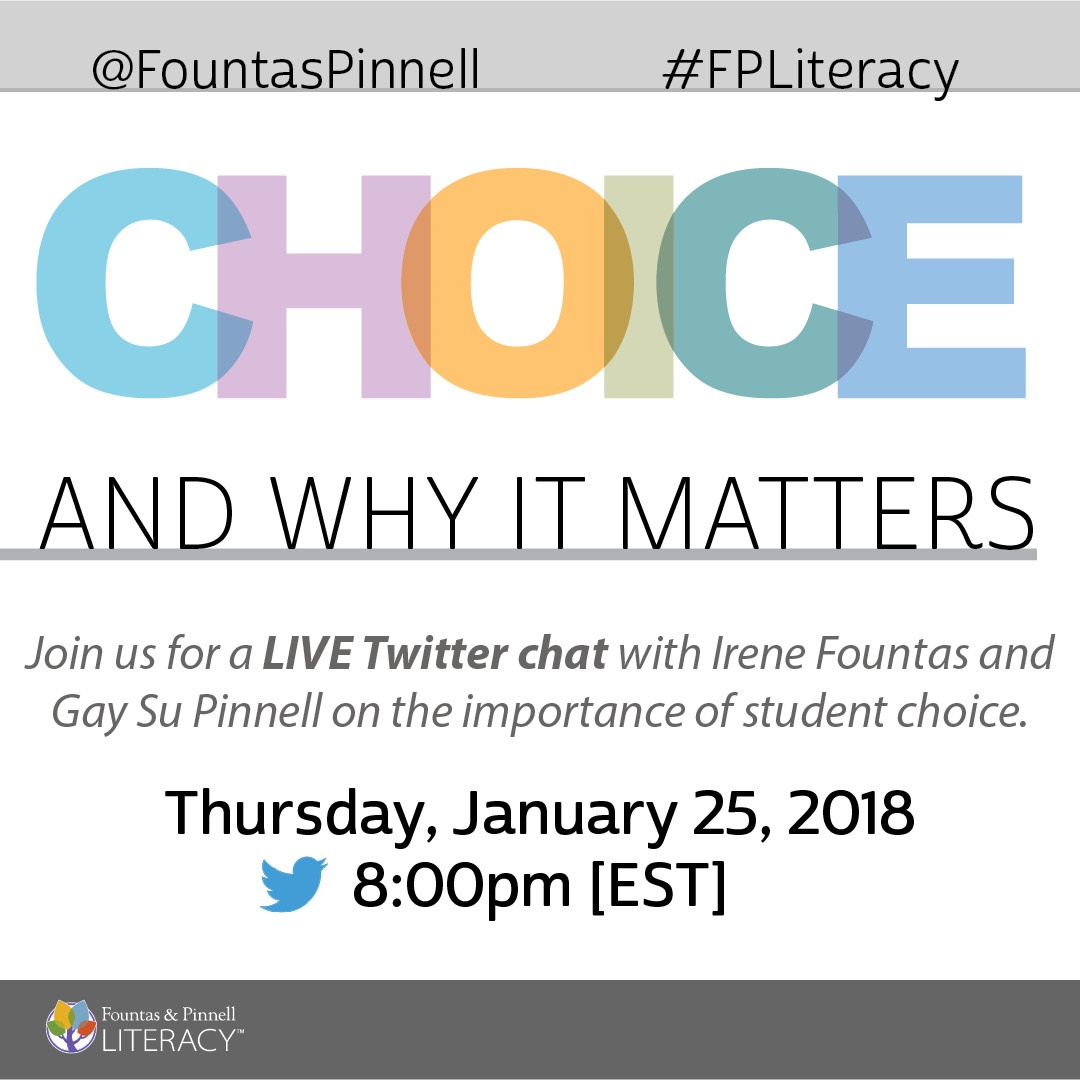 On Thursday, January 26th, Irene C. Fountas and Gay Su Pinnell hosted a Twitter Chat on Choice and Why It Matters. People from all over the country to join the conversation on the importance of student choice in the classroom. Some favorite tweets included:
Independent reading is really the goal of all reading instruction. What children can do for themselves is what matters most, and they become more proficient in reading on their own by engaging and thinking and talking about books with others.
Labeling children by their level is detrimental to their self-esteem, their engagement, and, ultimately, their progress. The truth is that children can read books on a wide variety of levels, and in fact, they experience many different levels of books across the day.
We created the levels for books, not as labels for children, and our goal was that these levels be in the hands of people who understand their complexity and use them to make good decisions in instruction.
Read the whole chat below, and save the date for our next Twitter Chat on February 22nd at 8:00pm EST.