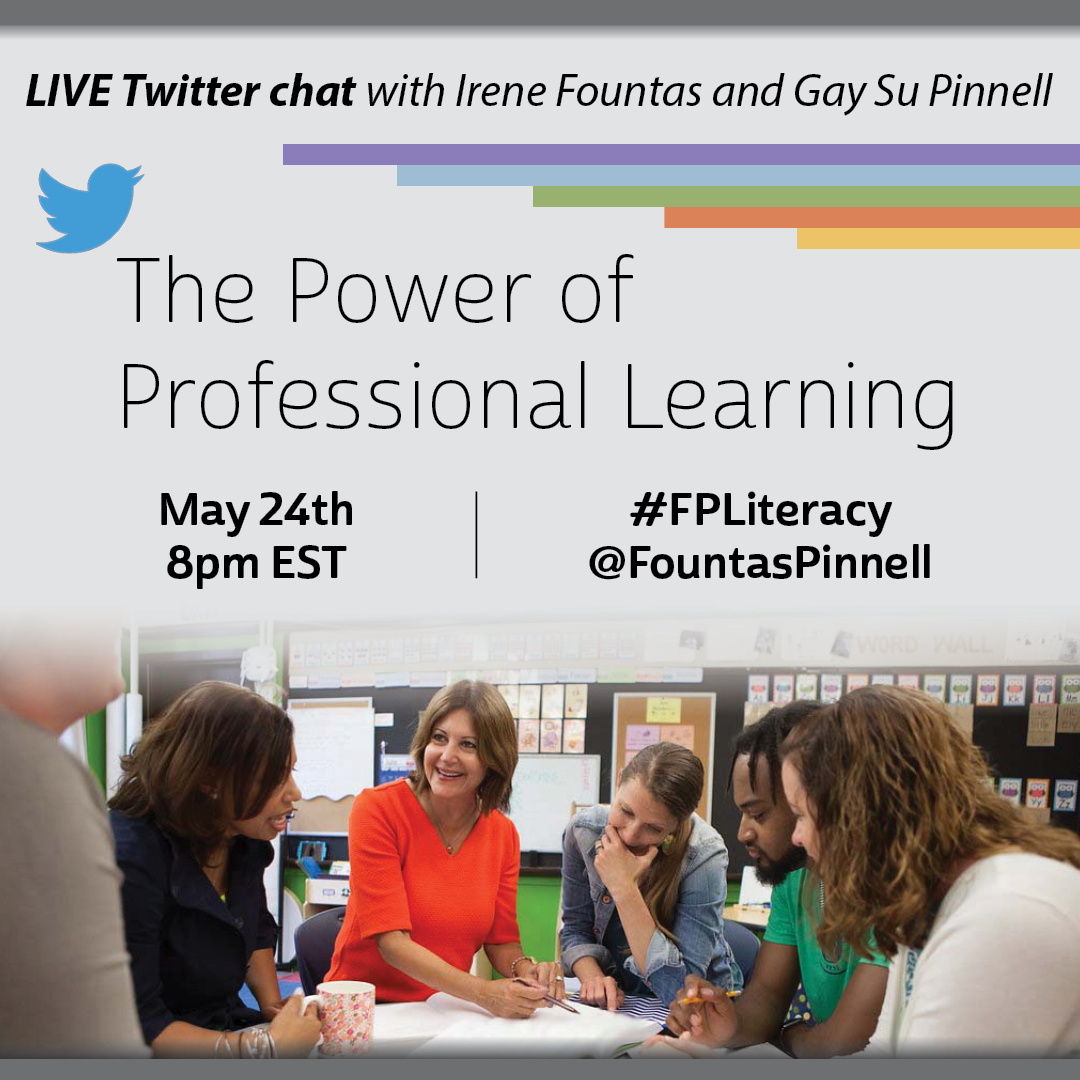 On Thursday, May 24, Irene C. Fountas and Gay Su Pinnell hosted a Twitter Chat on the POWER of Professional Learning. People from all over the country joined in and shared thoughts, ideas, and even some of their school's professional learning opportunities. Some favorite tweets included:
Teaching isn't something you master; you're never finished. A sign of teaching excellence is continuous learning.
Materials themselves help teachers grow professionally, but alongside that teachers need good professional learning opportunities. Professional learning makes the work come alive.
Student achievement rises dramatically when teachers work in climates of collegiality and continual improvement.
Join the Fountas & Pinnell Literacy™ Online Community to gain access to webinars, tools, discussion boards, and other resources that will keep your professional learning active throughout the summer!