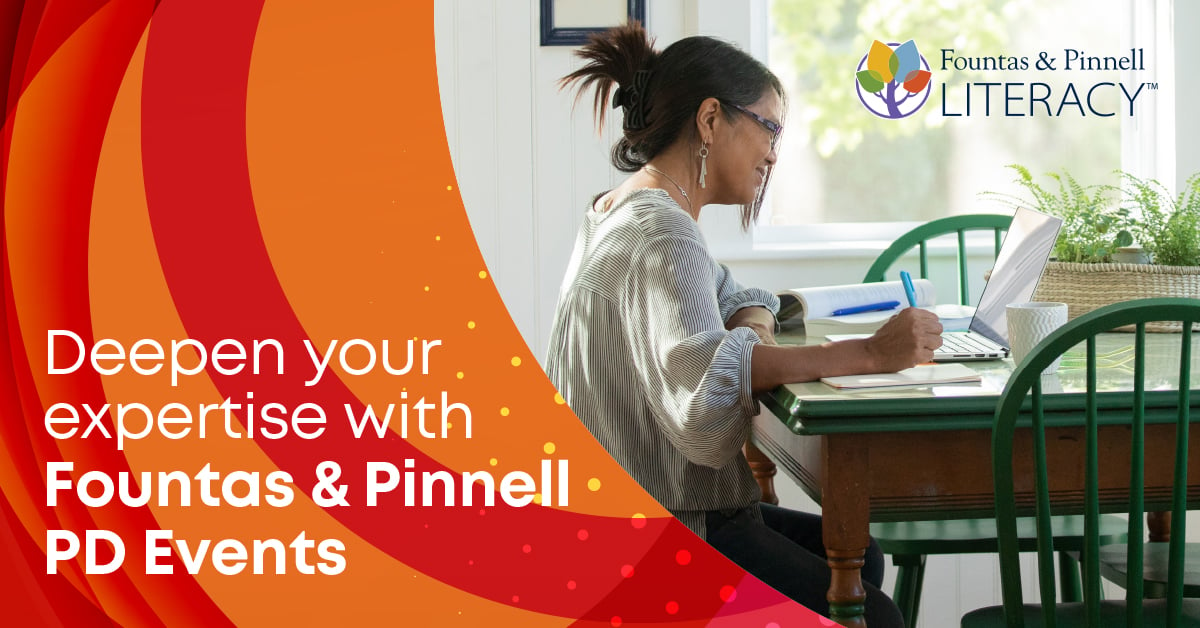 The single most important factor in students' literacy success is skillful, informed teaching.
Though a teacher may lean on a lesson to deliver instruction, the teacher is always the most critical factor in determining what a child can achieve in the classroom. No lesson plan or program will singlehandedly identify and impact a child's achievement and progress. No matter how well a teacher plans and structures learning tasks, it is the teacher's ability to make different decisions for different students at different times that informs the power and effectiveness of the instruction. The moment-to-moment instructional decisions teachers make based on their observations and analysis of children's learning behaviors are significant. The teacher teaches the child, not the book or program.
All of Fountas and Pinnell's books, resources, and systems are deeply rooted in teacher professional learning. To help teachers deepen their expertise, we offer a full schedule of live virtual events focused on improving instruction with Fountas & Pinnell Literacy™.
Follow the button below to find virtual live PD events on:
The Fountas & Pinnell

Leveled Literacy Intervention System (LLI)

, K-2

The Fountas & Pinnell Leveled Literacy Intervention System (LLI), 3-8
The Literacy Continuum: A Tool for Assessment, Planning, and Teaching, Second Edition, PreK-8
Using Student Data and The Literacy Continuum to Plan Instruction: A Deeper Dive into this Foundational Resource
Continuo de la lectoescritura, Instrumento para la evaluación, planificación y enseñanza, Expanded Edition, PreK–8
Fountas & Pinnell Phonics, Spelling, and Word Study System (K-6)
Questions? Please contact PDEvents@heinemann.com.