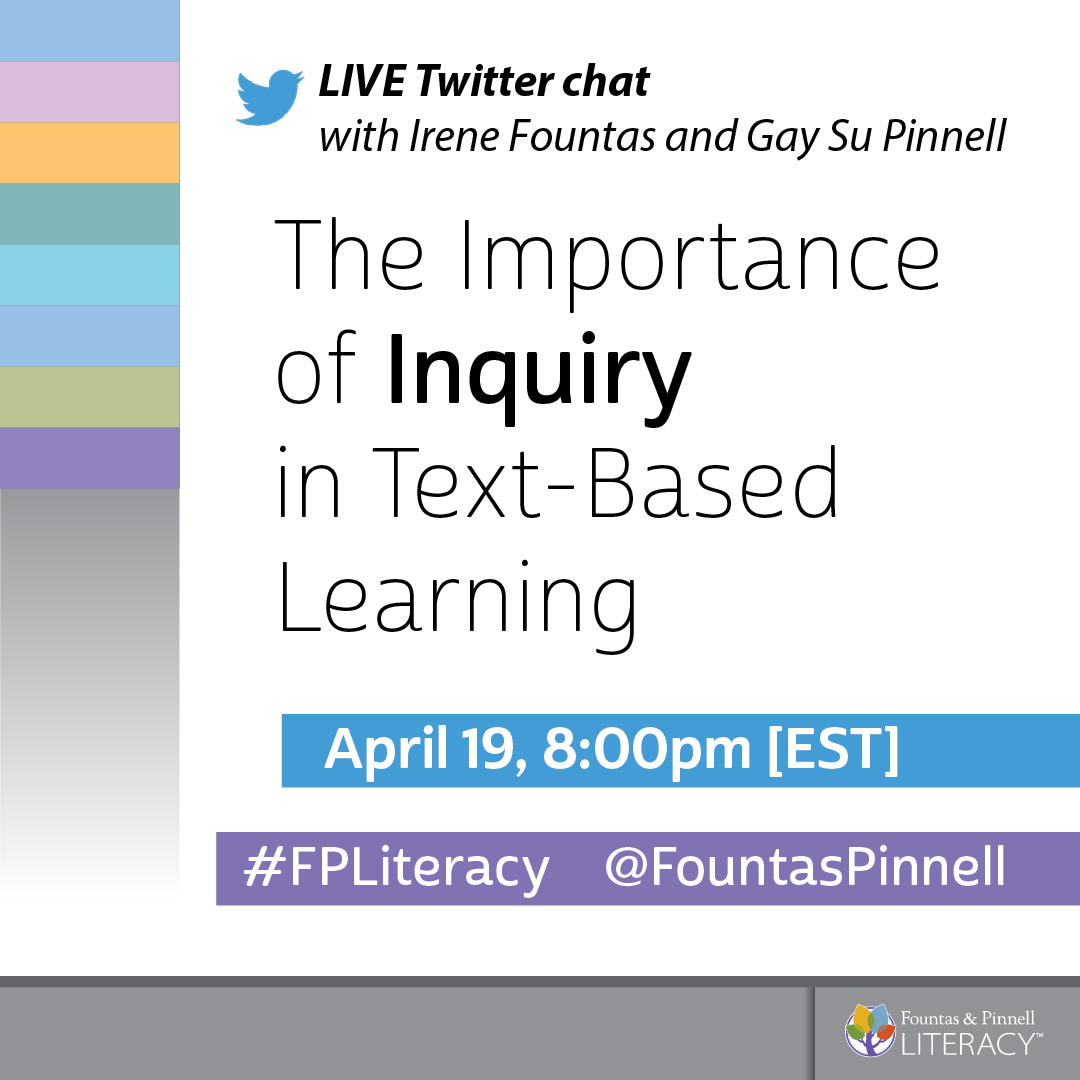 On Thursday, April 19th, Irene C. Fountas and Gay Su Pinnell hosted a Twitter Chat on The Importance of Inquiry in Text-Based Learning. People across the country joined to share their thoughts about the inquiry process.
Some favorite tweets included:
When students are fully engaged and feel a sense of joy in their own learning, they achieve a higher level of literacy.
You can tell students what to notice about books, but learning is much more powerful if they take the stance of an inquirer into literature.
By combining books in text sets, you make it possible for students to look across several texts and construct deeper understandings than they would by encountering one text after another in a random way.
Read the full chat below.