Eager students, inspired teachers, and state test performance improvements at double the average rate.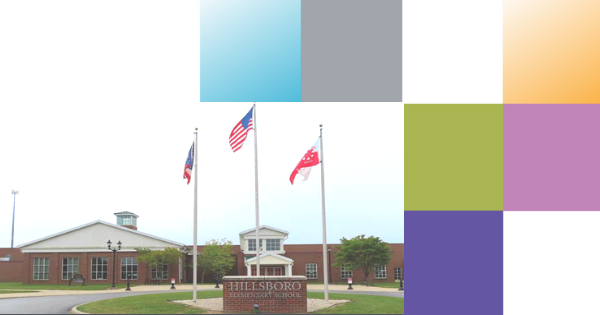 Hillsboro City Schools, in Hillsboro, OH, adopted Fountas & Pinnell Classroom™ (FPC) during the 2018-2019 school year. This rural school district has over 2,000 students spread across five schools. Before implementation, Hillsboro Primary School 3rd grade achieved fewer scores at or above proficient compared to similar districts and the state average, then doubled or nearly doubled its proficiency advantage over both groups respectively after the first year of implementation – just one of the highlights from the report Fountas & Pinnell Classroom™: Spotlight on Hillsboro City Schools.
When third graders sat for the Ohio State Test in English Language Arts during the implementation year, their performance hit a new high score. This achievement marked an increase of 27 percentage points over test performance during the poorest baseline year in our study. The FPC implementation class of third graders also improved at a magnitude of nearly double the rate of third graders at similar districts, and more than double the rate of improvement for the state average.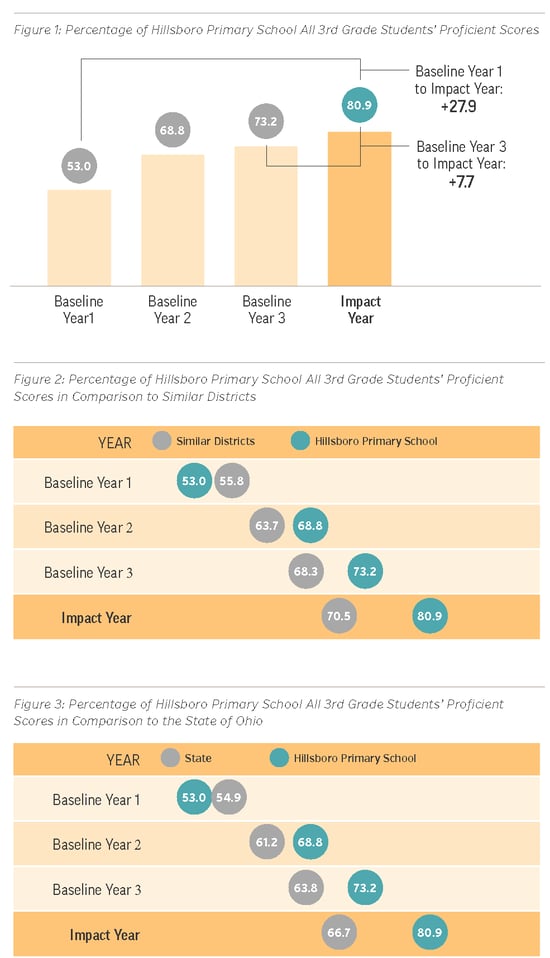 For Hillsboro City School educators, the adoption of FPC led to feelings of empowerment with teacher-friendly literacy tools created for teacher agency.
Some highlights, in their own words:
"Teachers say it's the way they want to be teaching."
"I love all the real literature."
"Students are getting so much more individualized and small group instruction on their level."
"Teachers felt like it made their lives easier."
"[Students] are learning how to share their thinking and notice things they've never noticed before."
"[Students] are upset if you don't finish the book… They're ready to jump in all the time."
"
FPC
produces children who love to read and write."
Read, download, and share Fountas & Pinnell Classroom™: Spotlight on Hillsboro City Schools.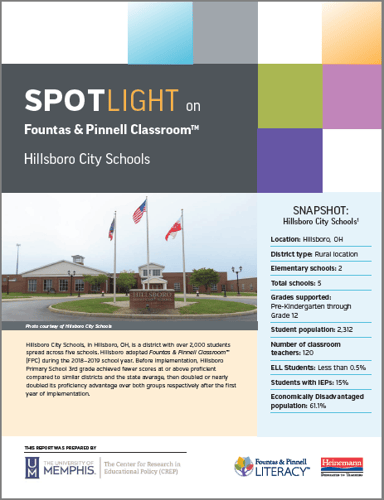 Learn more about Fountas & Pinnell Classroom™.