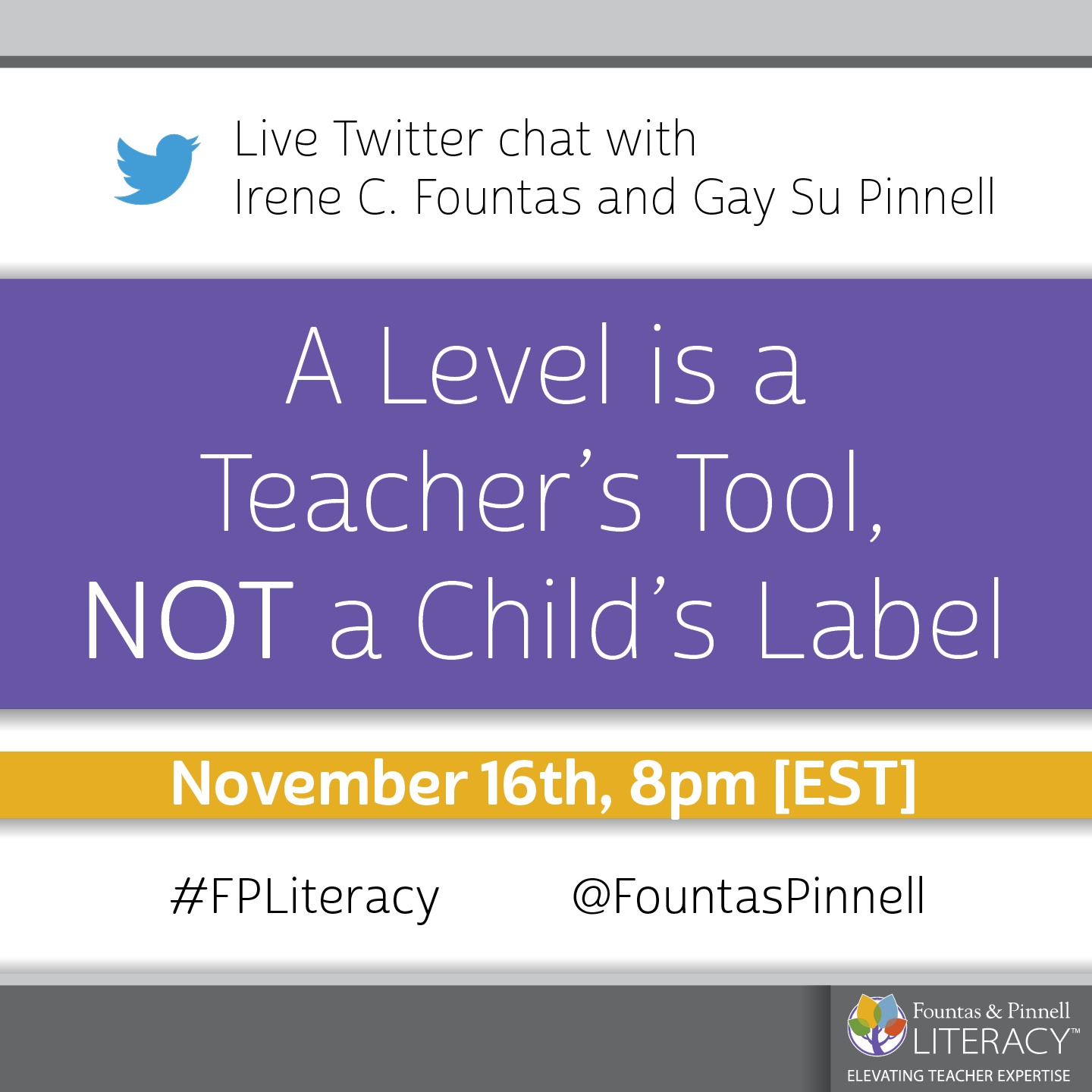 On Thursday, November 16th, Irene C. Fountas and Gay Su Pinnell hosted the Twitter Chat: A Level is a Teacher's Tool, NOT a Child's Label. People from all over the country to join the conversation, sharing their own views, concerns, and queries about this very important subject. Some favorite tweets included:
Levels can be a resource for you and your colleagues to guide student choices for independent reading, but they should not be a limitation or a requirement. #FPLiteracy
When teachers, specialists, librarians, district leaders, and administrators come together as a team, their collective knowledge about texts can help every child love to read independently, in their classroom, and at home. #FPLiteracy
We would never take a book out of a child's hands. And when we restrict kids to reading on a specific level, we're really restricting their opportunities. #FPLiteracy
Read the whole chat below, and save the date for our next Twitter Chat on January 25, 2018 at 8:00pm EST.