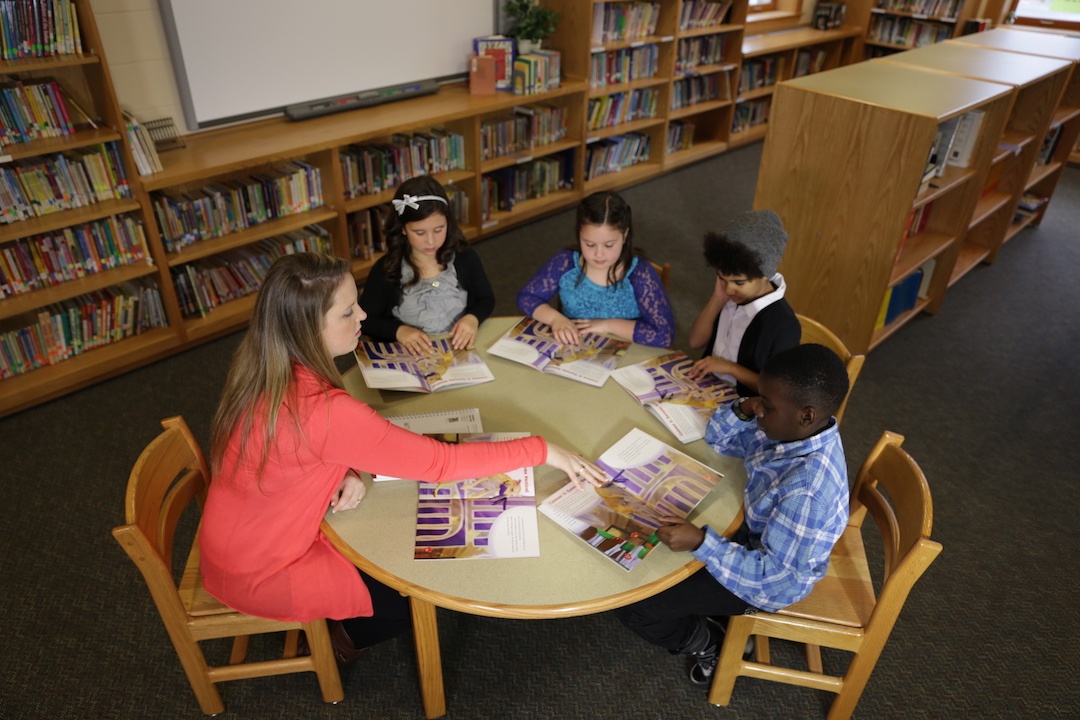 At the end of each level in the Leveled Literacy Intervention (LLI) Lesson Guides, you will find pages from The Fountas & Pinnell Literacy Continuum: A Tool for Assessment, Planning, and Teaching to help monitor progress and guide your teaching. It lists specific behaviors and understandings that are required for children to read successfully at that level. These behaviors and understandings are accumulative across the levels. They include important competencies children need to think within, beyond, and about texts. In other words, children take on new demands as the texts grow more challenging. The LLI lessons are designed to support the goals listed in The Literacy Continuum. Your goal should be to help children meet the demands of successive levels of text and, in the process, expand their systems of strategic actions. The following suggestions may contribute to effective teaching in your lessons:
In advance of the lesson, read the new book with The Literacy Continuum goals in mind.
Think about what your children can do, and then find behaviors and understandings that they control, partially control, or do not yet control.
Read the introduction to the text and teaching points for the lesson, keeping in mind the processing needs of the readers. Make any adjustments you think are necessary to meet their needs.
Look at the Phonics/Word Work and at the additional suggestions provided on The Literacy Continuum pages, and make any adjustments you feel are necessary for your group.
As you near the end of a level, look at what the readers now control and what they need to know to successfully process texts at this level.
As the readers grow more proficient and reading becomes easy at the level, look ahead to the The Literacy Continuum pages for the next higher level. You may find new understandings or more complex versions of the same understandings.
From Leveled Literacy Intervention Orange System Guide, Second Edition by Irene C. Fountas and Gay Su Pinnell. Copyright (C) 2017 by Irene C. Fountas and Gay Su Pinnell. Published by Heinemann.