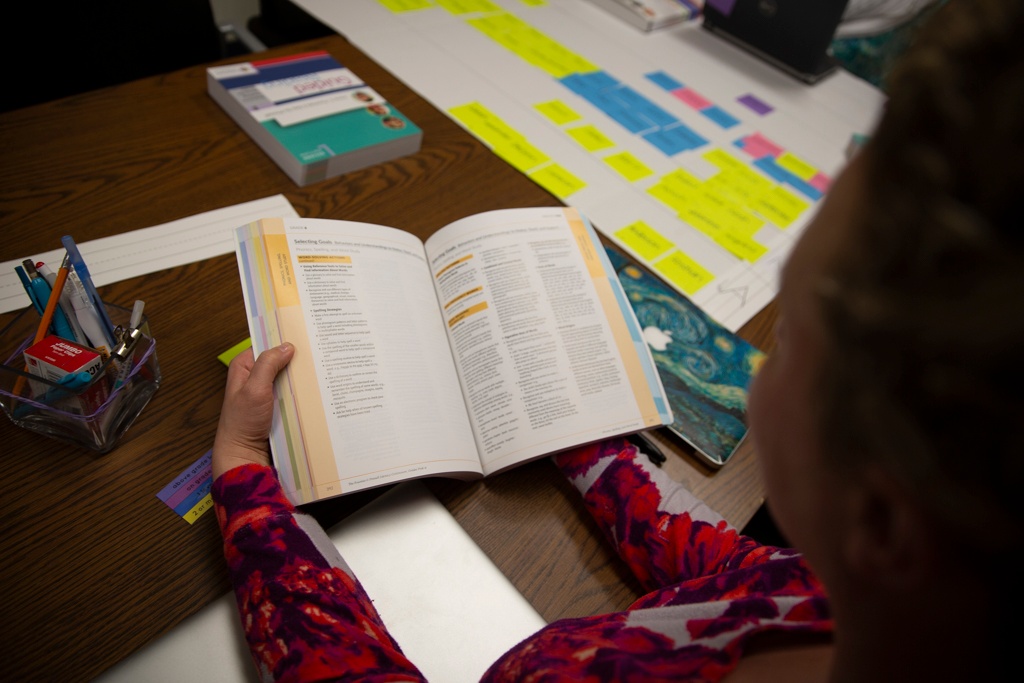 *This blog was originally published on Nov. 7, 2017.
As a teacher using Fountas & Pinnell Classroom™ (FPC) you may have been hearing over and over: in order to use the materials as effectively as possible, you need to use The Literacy Continuum to shape the suggested lesson for the learning needs of your particular students. This valuable tool enables you to adjust, extend, and enhance the materials in FPC to the benefit of each student you teach.
Each FPC lesson was written, each original book title created, and each trade book chosen based on text characteristics and goals from The Literacy Continuum. So why do you need to refer to it if the lessons already identify the goals for you? Here's why:
For Assessment
Effective teaching begins with good assessment. The Literacy Continuum is a tool that describes the observable reading, writing, or language behaviors of proficient students at each level. It provides you with a set of goals, behaviors, and understandings at each reading level (for guided reading) and grade level (for all other instructional contexts) that you can match to the specific competencies you observe in your students. By frequently referring to the behaviors and understandings from The Literacy Continuum during your observations of oral reading, talk, or writing, you will know what your students already control, almost control, or do not yet control. You need The Literacy Continuum to know precisely where to meet your students in order to bring them forward using FPC.
For Planning
The Literacy Continuum is a planning tool. Once you have identified the goals for your students, you can use this tool to prioritize a few teaching points that will be most important for leading your students forward. Since The Literacy Continuum describes proficiency, your teaching needs to bring your students to those competencies. FPC includes a suggested sequence of lessons in each instructional context, however, you may choose to vary the sequence and lesson content based on your knowledge of your students. No one lesson can fit the precise needs of your students.
For Teaching
In Fountas & Pinnell Classroom™, critical behaviors and understanding are identified. They will provide guidance in thinking about the specific level and important demands but only you will have the daily observations of your students' competencies. The Literacy Continuum, as a companion to the lessons, will enable you to refine the goals to meet the specific needs of your students.
For some of you, The Literacy Continuum goes where you go. It's tattered and worn from constant use. But having a battered copy of The Literacy Continuum isn't a sign of misuse; it's a sign of USE. It means that you are using it the way it was intended: as an everyday tool to assess, plan for, and teach your students to process oral and written language with competency and confidence.
~The Fountas & Pinnell Literacy™ Team
---
Join the fastest growing community in the field of literacy education. Get your free membership and stay up to date on the latest news and resources from Fountas and Pinnell at www.fountasandpinnell.com
For a well-organized, searchable archive of FAQs and discussions that are monitored by Fountas and Pinnell-trained consultants, go to our Discussion Board at www.fountasandpinnell.com/forum
For more collaborative conversation, join the Fountas & Pinnell Literacy™ Facebook Learning Group at https://www.facebook.com/groups/FountasPinnell/