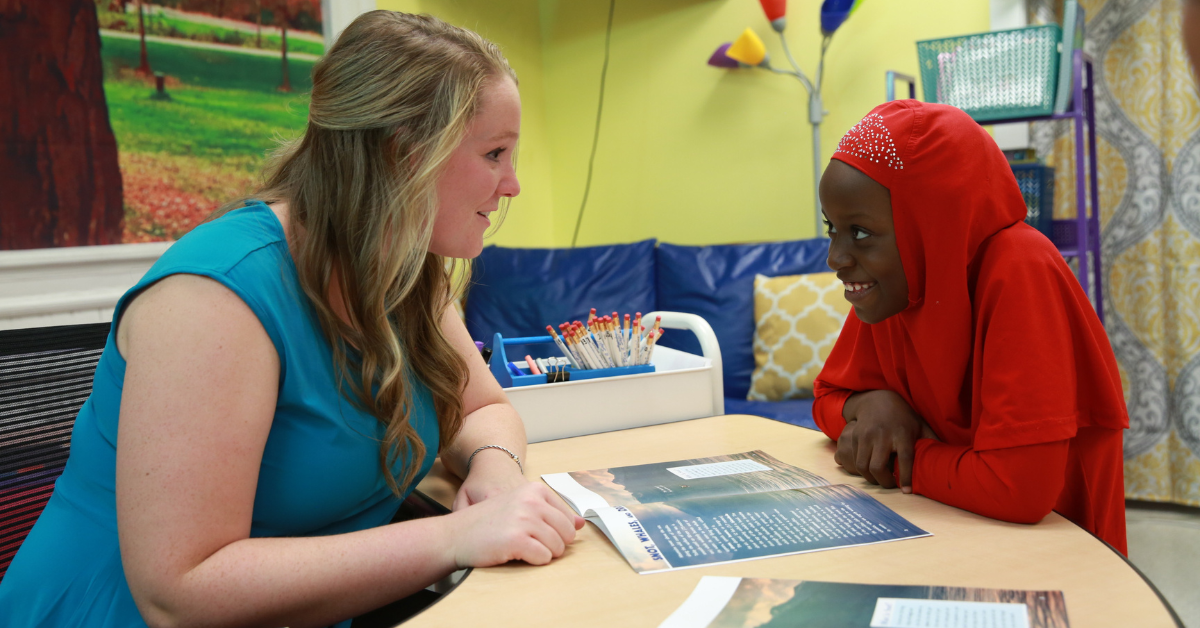 You have organized your classroom and established routines and procedures. You have learned a lot about your students from initial assessments. You have spent time carefully planning your lessons for the weeks ahead. But what happens when students unexpectedly show you that they need more support than you anticipated? What happens when your students show you that they need you to steer your instruction down a different path?

Your capacity to support the growth of each student in your classroom depends upon your ability to teach responsively – to observe your students and then strategically and flexibly adjust your instruction to meet their specific needs. This decision-making process relies upon your deep knowledge of the learners in your classroom and on your content expertise as a teacher of literacy, rather than upon your ability to follow a literacy program.

Authentic Literacy Experiences and High-Quality Texts
Learners require a range of authentic literacy opportunities across the day that immerse them in a wide variety genres, topics, and themes. They need culturally sustaining texts that spark curiosity about the world. Learners need to interact with different texts for different purposes with different levels of teacher support that provide ample opportunities to:
apply their expanding decoding abilities

build their vocabulary and fluency

nurture their ability to think about, talk about, and write about texts

receive explicit and direct instruction about effective reading behaviors

experience the joy of experiencing authentic and engaging texts
Every engagement with text is a window for observation and a call for responsive teaching.


Observation and Assessment to Inform Teaching Decisions
Responsive teaching requires teachers to nimbly make moment-to-moment, day-to-day, and week-to-week decisions as they observe and analyze students' behaviors. It is this observation and analysis that informs their next teaching moves.
"The responsive teacher observes readers and writers very carefully, weaving a valuable set of understandings about each. Then, in a continuously evolving process, he tailors his precise responses to the readers' strengths and needs." – Irene Fountas and Gay Su Pinnell
Once they develop systems for understanding their students, responsive teachers use the suggested teaching sequences and the support offered in their literacy resources as a blueprint from which instruction can be built and then adjusted over time. Teachers who understand the demands of the literacy task in relationship to their students' strengths can adjust their teaching to meet students' needs. Responsive teachers create scaffolds in anticipation of parts of the lesson that might be challenging, they skip over lessons that might be redundant, and they respond authentically to students in the moment.


Common Teacher Language and Expectations
Language weaves a community together. Teachers need a shared vocabulary for naming and describing the recognizable behaviors readers and writers display at every phase of literacy learning. This allows them to identify goals for their work with the whole group, with small groups, and with individual students. The facilitative language responsive teachers use to respond to learners also matters greatly. They refine their statements, prompts, and questions to make them as consistent, concise, and precise as possible. Coherent language across a school building and district benefits students, administrators, and teachers alike.


Every Learner is Different
Each individual student brings different experiences, understanding, strengths, and areas for growth to the classroom. Responsive teachers need the tools to observe and respond to those differences. Teaching will always rely upon thoughtful short-term and long-term planning, but powerful learning depends upon reflective and responsive teaching. It is the heartbeat of the equitable and inclusive classroom.