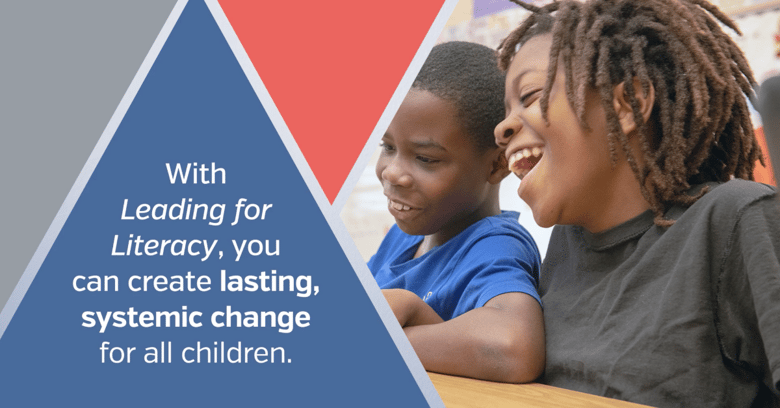 Guiding a school or district from vision to action is the key responsibility of school leaders –principals, coaches, teacher leaders, and central office colleagues. It's a monumental task that cannot be done alone. Moving purposefully in one direction requires coordinated collaboration. Fountas and Pinnell open one of the early chapters from their latest book, Leading for Literacy, with this quote from futurist Joel A. Baker:


"Vision without action is merely a dream.
Action without vision just passes the time.
Vision with action can change the world."

Educators enter the field with a passion and commitment to the intensely challenging work of preparing students for success in an ever-changing world. After working in a school for a short time, most quickly realize that their individual efforts can only take their students so far. Without a unified vision for teaching and learning and a well-coordinated plan of action, improvement is limited. Systemic change requires a systematic effort to work towards shared goals.

BEGIN WITH A CLEAR SHARED VISION
To make sustained literacy improvements for all students, the school/district team benefits exponentially from a shared vision for literacy teaching and learning with goals in each of these areas:
School culture

Effective classroom instruction

Texts, materials, and resources

The physical environment of the school and the classroom

Assessment and data collection

Intervention

Equity, inclusion, and culturally sustaining practices

Social and emotional learning

Coaching and professional learning

WORK TOGETHER
Leaders bring colleagues together to ask questions, articulate values and beliefs, reach consensus, and create a written document to share with the entire school community (including families and central office staff). Leaders use these foundational conversations to establish dynamic working teams.
Together we can make a bigger difference than we can alone.
While each team approaches continuous improvement with its own lens, they share a common vision that fuels their work. Each team takes inventory, establishes priorities, and makes action plans. They reflect on what is going well, what could be improved, and what they need to learn. They spend time defining problems and roadblocks and exploring solutions. This act of shared leadership builds collective efficacy amongst team members, which has been defined by John Hattie and his team at Visible Learning as the belief that together we can make a bigger difference than we can alone. Collective teacher efficacy is a powerful influence related to leadership and student achievement, more influential than feedback and the effect of classroom management.


DO IT ALL AGAIN AND AGAIN
Effective literacy leaders support teams in understanding the data that they systematically collect over time about teaching and learning. They regularly bring people together to ask questions, to revisit their values and beliefs and their vision, and to revise plans to sustain continuous improvement. Ongoing, relevant professional learning for everyone fuels this process.


Leading for Literacy was written to help school leaders harness the world-changing power that comes from moving together from vision to action. Filled with the information and support leaders need to galvanize their community around a vision and the practical tools for action, Leading for Literacy is an essential handbook for working together to assure equitable literacy outcomes for every student.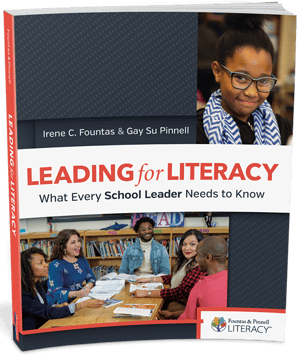 To learn more about Leading for Literacy visit Heinemann.com.