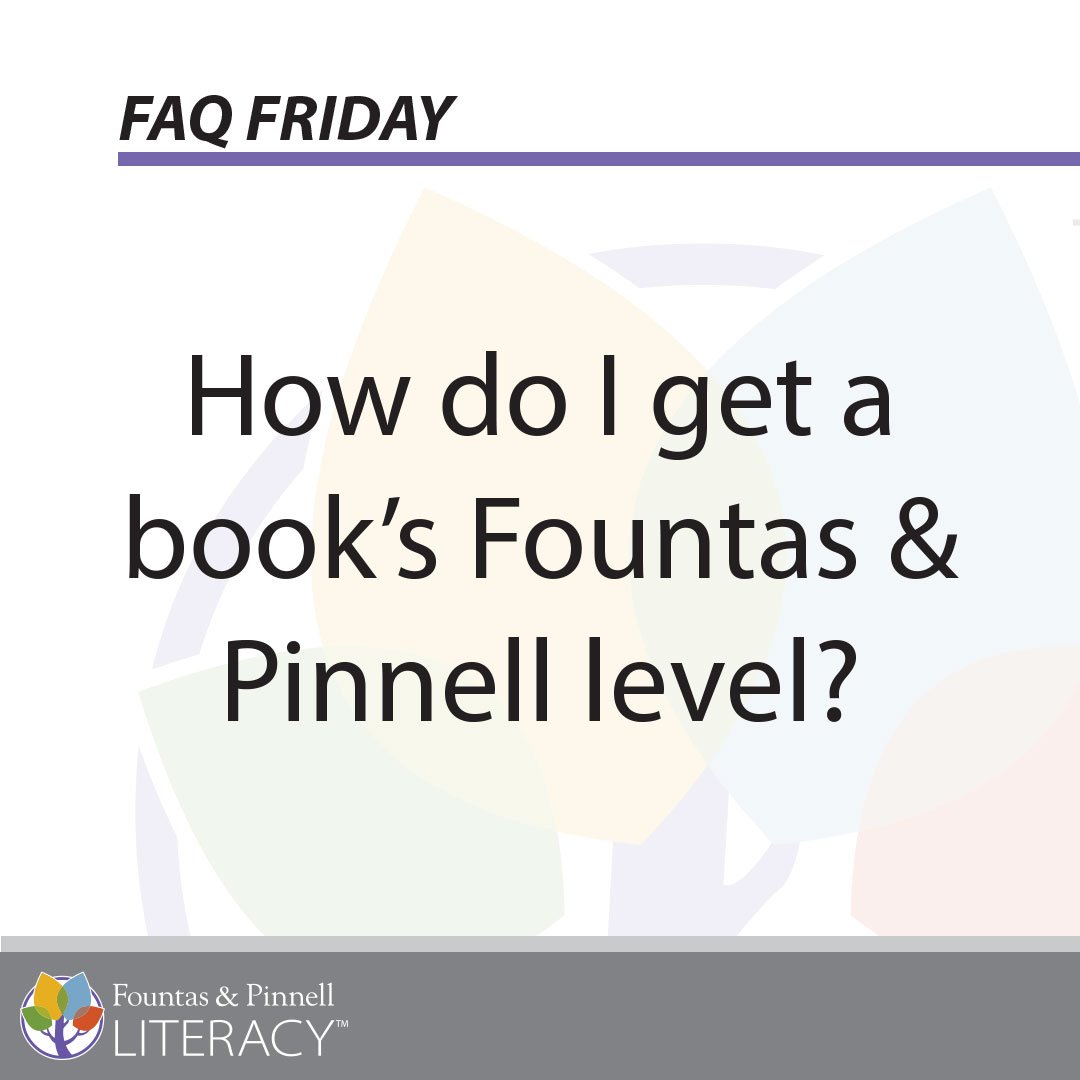 Q: How do I get a book's Fountas & Pinnell level?
A: The only true way to get a Fountas & Pinnell level is through the Fountas & Pinnell Leveled Books Website (LBW). It is the only official source for books leveled by Fountas and Pinnell using their F&P Text Level Gradient™. This frequently updated, subscription-based, on-line list contains 64,387 books submitted by over 300 publishers. Every book is meticulously reviewed and leveled by Irene Fountas and Gay Su Pinnell in conjunction with their team of hand-selected levelers using the F&P Text Level Gradient™.
Please remember to NOT organize the books in your classroom library by level. When children select books from a classroom library, they should be guided by interest and enjoyment, not by level. Instead, organize books by categories such as author, title, theme, illustrator, series, genre, etc.
To see more FAQs or get answers to other questions from a trained consultant, please visit the Discussion Board!