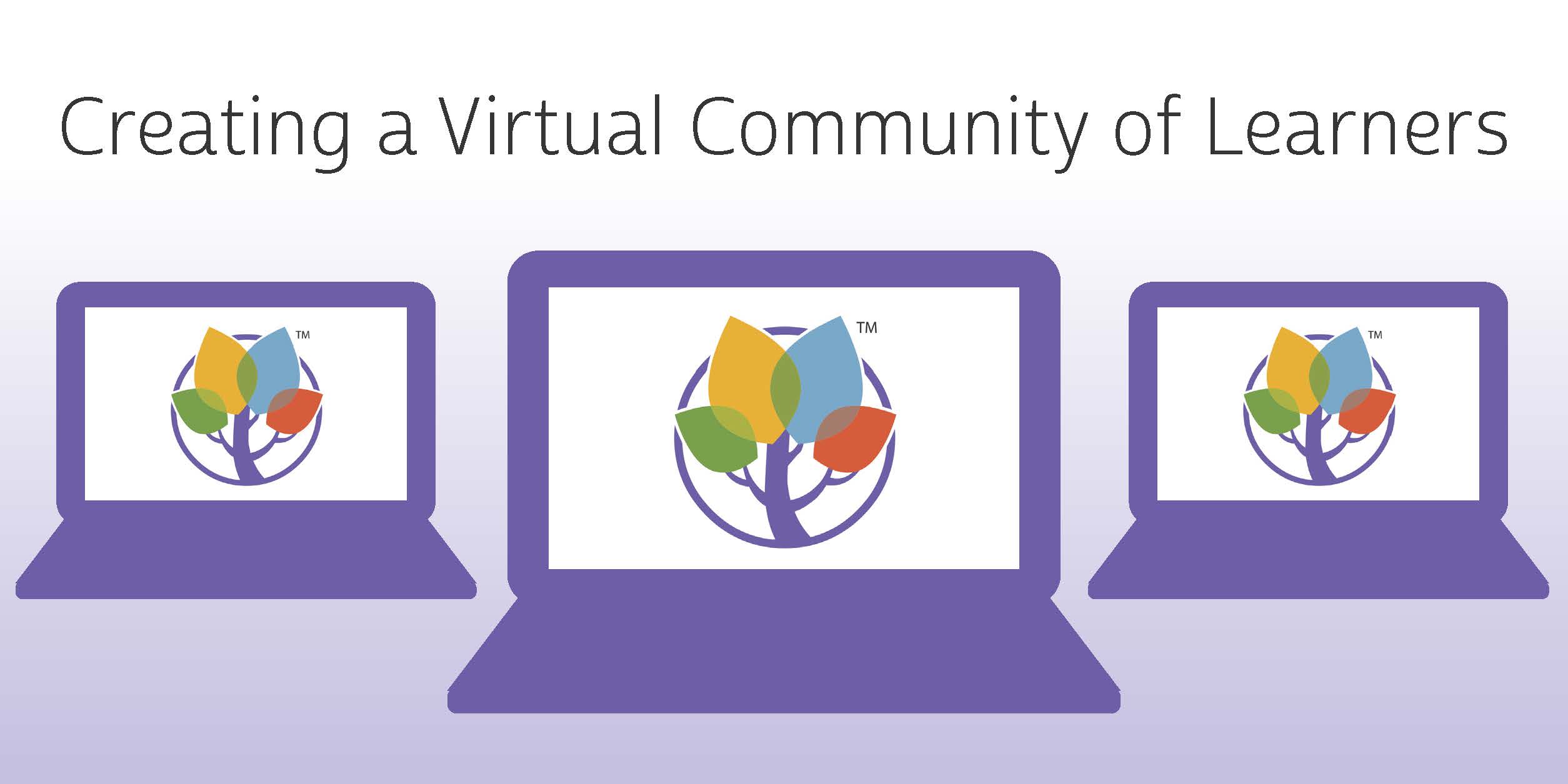 All of us have been navigating the challenges and uncertainties that these unprecedented times have brought into our daily lives. Many of us are feeling increased anxiety, frustration, disappointment, and isolation. Our students are also experiencing feelings of uncertainty. Teachers have always known that students learn best when they are surrounded by a community of learners that stretch their thinking and provide support for the risk-taking that intellectual growth requires. Students thrive when this community is situated in an environment that is predictable and allows for choice and independence.
While many of us have expertise in developing this sense of purpose and community within the physical walls of our classrooms, most of us have little to no experience creating a safe and supportive virtual learning environment. While the spaces that we occupy may be different this school year, our students' need for connection and trust remains the same.
Now, more than ever, it is critical to build and nurture our classroom communities.
Now, more than ever, it is critical to foster strong, trusting relationships with and amongst our students.
Now, more than ever, it is critical to establish a classroom culture where we can all share, connect, learn and have fun.
As you begin to set up your virtual classroom, here are some factors to consider for fostering students' emotional health and intellectual growth:
How does the climate of your virtual classroom contribute to learning and a sense of community?
What does the organization of your virtual classroom communicate to students?
How can you create predictable structures and routines to help students feel secure in the virtual classroom?
How does your virtual classroom incorporate collaboration as well as individual work?
How can you foster empathy and kindness among the members of the community in your virtual classroom?
To what extent can students exercise control over their environment? What opportunities do they have for choice?
How does their virtual learning experience incorporate active learning and inquiry?
How will you build opportunities for self-regulation in the virtual environment? How will you increase those opportunities across the year?
Fountas and Pinnell have written extensively about the importance of creating a community of readers and writers in their professional books. As you begin to reflect on the questions above, remember that The Reading Minilessons Books are filled with practical lessons that are informed by this thinking to help you establish the procedures, routines and expectations for working together. While some of the minilessons and details may need to be altered to fit the specifics of your virtual classroom, the principles remain the same.
Here are some examples of minilessons from across the grades to foster community:
Kindergarten
Listen carefully to each other.
Find ways to solve problems when you need help.
Take good care of classroom materials.
Talk about your thinking in book club. (applies to any small group conversation)
Learn how to have a good book club. (applies to any small group conversation)
Grade 3
Show respect to each other.
Think about the books you read and share your thinking with others.
Share your opinion and support it with evidence.
Agree or disagree respectfully with each other's thinking.
Ask questions to understand each other's thinking.
Add to an idea before you talk about a different idea.
Talk about what went well and what you want to work on to get better.
Grade 6
Agree on how to work together.
Be inclusive of others.
Think about how your words and actions make others feel.
Ask questions to clarify understanding.
Be a strong listener and a strong speaker.
Recognize appropriate times to take a turn.
Monitor your participation and encourage others to participate.
Value and encourage diverse perspectives.
Add on to the important ideas to extend the thinking of the group.
This is a time of uncertainty. While we don't know what this school year will bring, we do know a strong classroom community can be a refuge for us as educators and our students under any circumstance. Right now, it is especially important that we nurture a sense of community with our students, even from a distance.
…