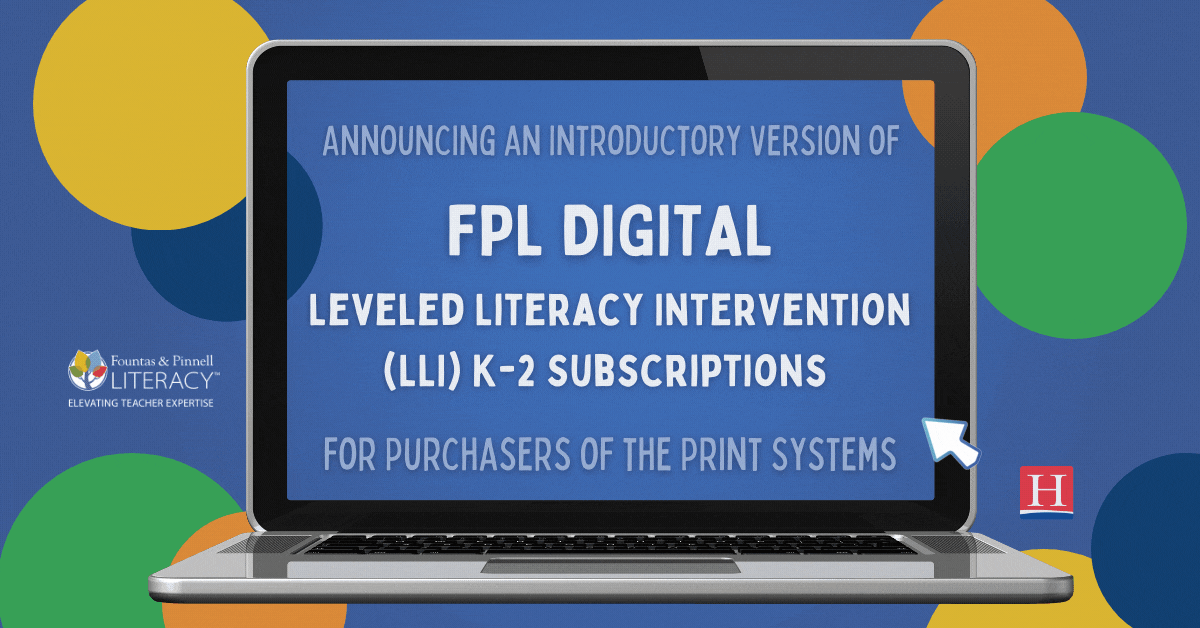 Heinemann publishing, in partnership with Irene Fountas and Gay Su Pinnell, is pleased to announce the release of an introductory version of FPL Digital for customers who have purchased the Leveled Literacy Intervention Systems (LLI) K–2.
Available starting June 30, 2021, introductory FPL Digital subscriptions offer Leveled Literacy Intervention print customers access to the same components of their beloved LLI K–2 Systems in a secure student-facing platform.

Now with FPL Digital, you can:
set up LLI groups and assign books online,

captivate students' interest with digital access to the highest quality, engaging, diverse, LLI books,

access LLI lessons, resources, and preview books for efficient planning,

provide targeted, cutting-edge, virtual instruction to engage and accelerate students' literacy learning,

meet your students' needs and lead them forward in their ability to process increasingly challenging texts with accuracy, fluency, and deep comprehension.
Individual teacher subscriptions can be purchased for the LLI K–2 Systems through your local Heinemann Sales Representative.

We remain committed to you – educators – no matter where you are required to teach.

IMPORTANT REMINDER: Digital subscription eligibility is directly dependent on your schools print purchases. All subscription orders must be placed through your local Heinemann Sales Representative.

• • •

Join the fastest growing community in the field of literacy education.
Get your free membership and stay up to date on the latest news and resources from Fountas and Pinnell.
For a well-organized, searchable archive of FAQs and discussions that are monitored by
Fountas and Pinnell-trained consultants, go to our Discussion Board.
For more collaborative conversation, join the Fountas & Pinnell Literacy™ Facebook Learning Group.