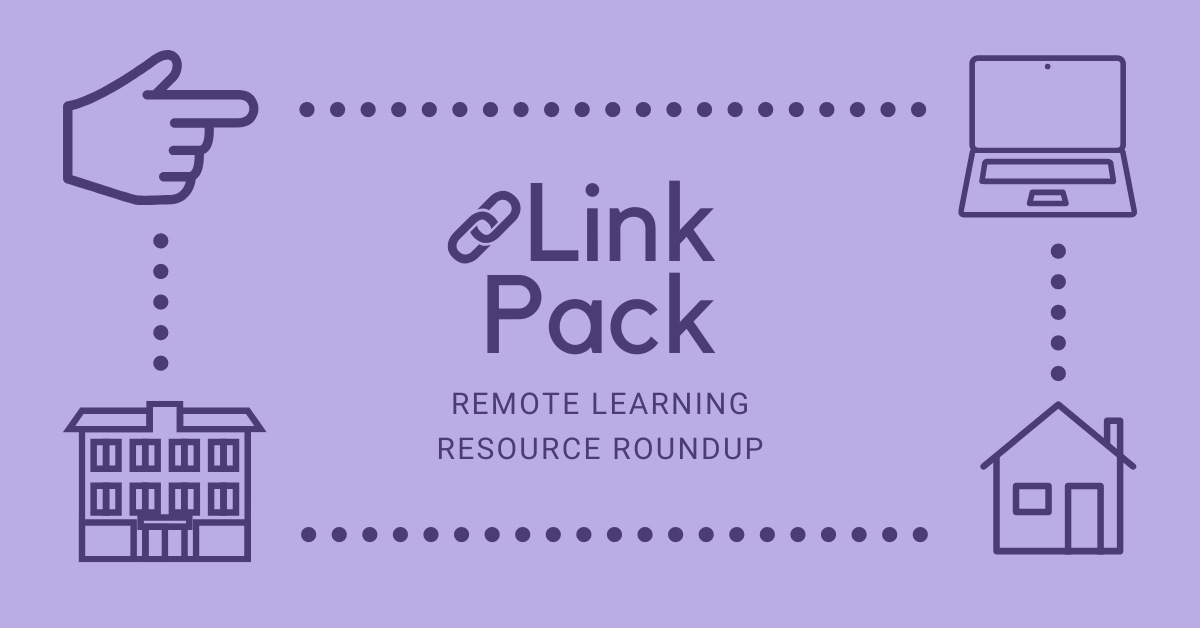 The quick shift to remote learning has fostered an abundance of resources for educators, parents and caregivers to lean on. These resources are helpful, but the volume alone can be overwhelming. Below is a resource roundup to help you navigate the options and find what you need, when you need it. It is important that we continue to engage children in daily opportunities that foster curiosity, creativity, movement and literacy learning. We suggest that you bookmark this blog as we will be adding links as they are available.
Updated on 6/8/20.
RESOURCE ROUNDUP
VIRTUAL READ-ALOUDS:
Listen in as authors and celebrities read aloud popular trade books.
DIGITAL LIBRARIES/AUDIOBOOKS:
Supplement and enrich children's at-home digital libraries with thousands of digital books.
VIRTUAL FIELD TRIPS, MUSEUM TOURS and WEBCAMS:
Send children around the state, country, and world with these digital experiences.
CREATIVITY, STEAM and MOVEMENT:
Stay active, create a doodle, play, imagine, build, experiment, and create with these resources.
COMMUNITY BUILDING:
VIRTUAL AUTHOR VISITS:
SPECIAL EDUCATION:
OTHER CURATED REMOTE LEARNING RESOURCES:
CONNECT WITH US
NEW Fountas & Pinnell Literacy™ Blog Feature: Daily Remote Learning Tips
In light of teachers everywhere needing to initiate remote learning, we are providing daily tips for teachers and parents/caregivers. Check the fountasandpinnell.com homepage for a new tip daily, and view all the tips here.
Learn Along with other Heinemann Authors: A collection of links to online resources for educators and caregivers to support distance and virtual learning.
Thank you for your continued dedication to teaching and learning. We invite you to join the conversation and stay connected on the Fountas & Pinnell Literacy™ Learning Group on Facebook.
~The Fountas & Pinnell Literacy™ Team
…
Disclaimer: Sites included in this Resource Roundup are recommendations only – inclusion in this link pack is not an endorsement of the content or organization.