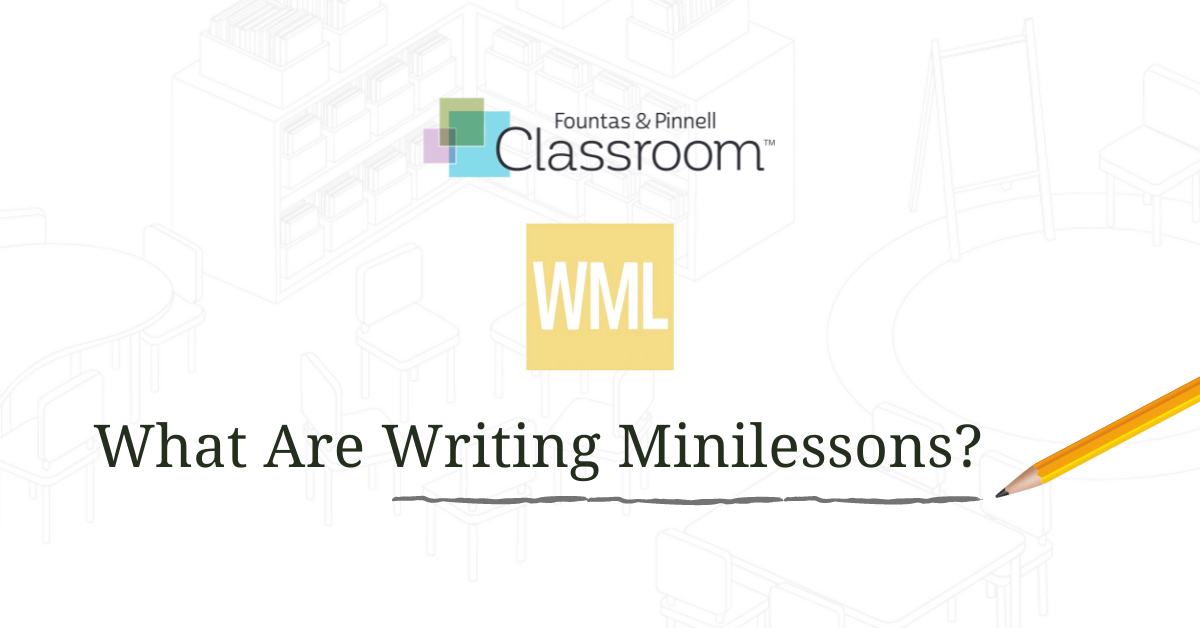 What are writing minilessons?
Writing minilessons are brief, focused, explicit lessons that help children understand and apply the characteristics of effective writing and nurture their ability to write with purpose, imagination, and voice. Each minilesson engages children in inquiry that leads to the discovery of a general principle from The Literacy Continuum.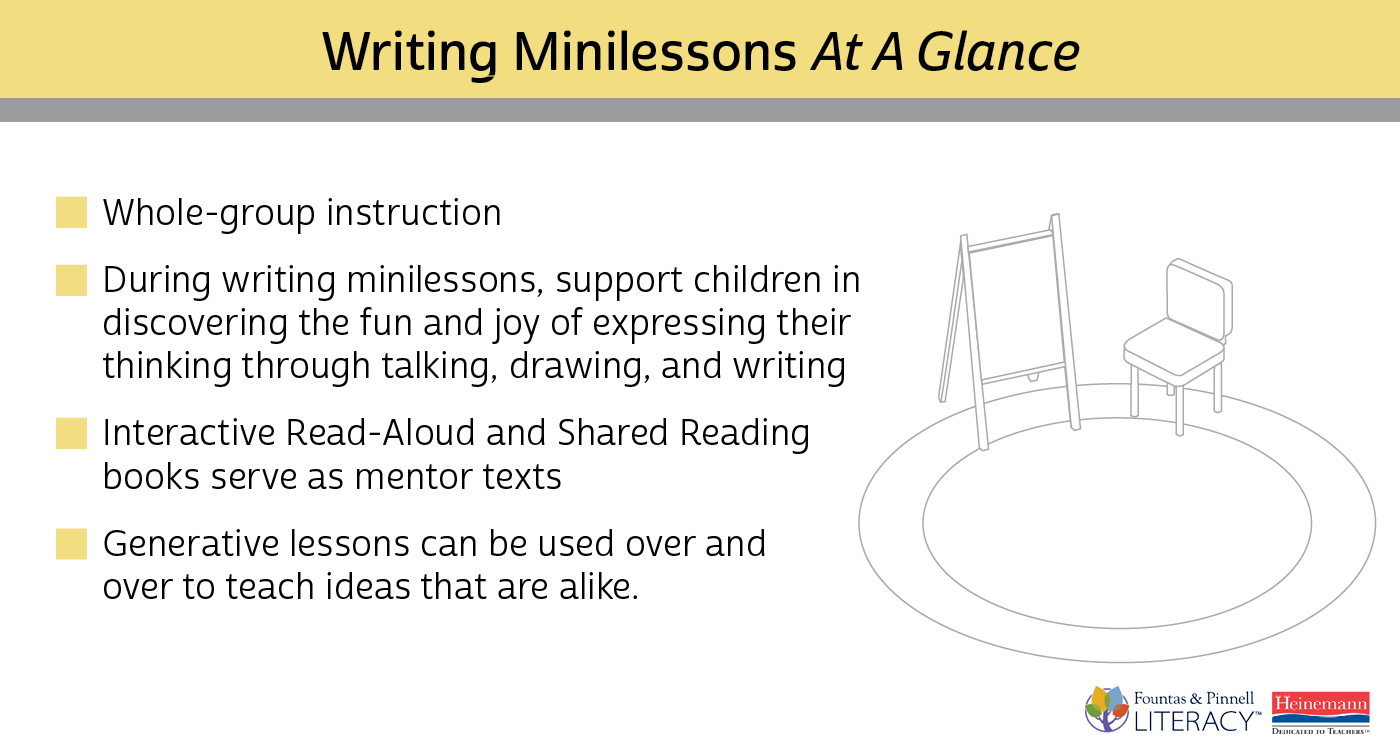 Why are writing minilessons important?
As an instructional context, writing minilessons:
Focus learning on a single idea so children can apply the learning and build on it daily

Foster community through the development of shared language

Use an inquiry approach to support active, constructive learning

Make connections using mentor texts from interactive read-aloud and shared reading

Create relevance by linking to previous learning experiences

Expand students' writing competencies and link them to reading

Generate anchor charts for student reference

Nurture student independence with opportunities to extend learning


What do The Writing Minilessons Books look like?

You will find two kinds of lessons in the PreK–1 Writing Minilessons Books:*
Interactive Writing Lessons: Share the pen with students to collaboratively compose a piece of writing together as a class.

Writing Minilessons: Use inquiry to focus on a single writing concept to build students literacy power.

The Writing Minilessons Books are organized into various sections:


1. Interactive Writing Lessons (PreK–1) Reinforce the relationship between letters and sounds and how print works. Interactive writing lessons allow children to participate in the writing process with a high level of support. Children learn to see themselves as writers because they collaborate with their peers and teacher to craft meaningful writing.
2. Building Community (PreK) Build a strong community of learners who play and learn together respectfully and responsibly with lessons that focus on routines for children to think, talk, play, draw, read, and write together.
3. Management (K–1) Help children become a strong community of diverse learners who play and learn together respectfully. Most minilessons at the beginning of the school year will focus on organizing the classroom and building a classroom community.
4. Telling Stories (PreK–1) Support the oral language component of writing that is fundamental for children as they learn to draw and write their ideas on paper with lessons that focus on teaching children how to tell stories.
5. Making Books (PreK–1) Support children by helping them to see that they can make books just like the authors of the books they read.
6. Drawing (PreK–1) Teach children to make representational drawings and to consider how to use color that resembles real life.
7. Exploring Early Writing (PreK–1) Help children develop early concepts of print and explore the writing process.
*Grades PreK-1 available to order now. Grades 2-3 available Summer 2022 and Grades 4-6 available Summer 2023.
To learn more about The Writing Minilessons Books, click the link below.