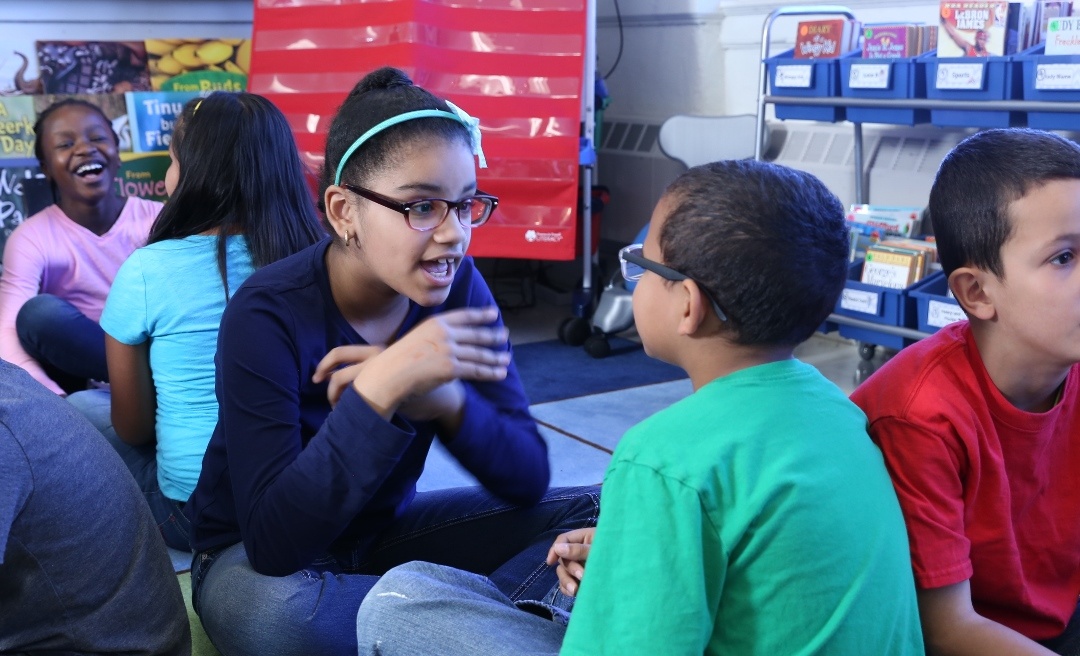 Would you teach someone to bake a cake by simply handing over a recipe to read? Or is it better to have them measure the ingredients, pour them into a bowl, watch as the mixture changes into a batter, then end with a delicious dessert? On the surface, it may seem that we learn by taking in information by following directions, but learning is somewhere in between using what we are told and the discoveries we make ourselves.
Fountas and Pinnell believe that when students gain information through inquiry it makes learning more meaningful and memorable. You can tell students what to notice about books, but learning is much more powerful if they take the stance of an inquirer into literature. They get inside the thinking by constructing the understanding themselves. Here are just a few of the benefits you can gain from taking an inquiry approach to text-based learning.
Inquiry Builds Agency
Fountas and Pinnell believe that taking an inquiry approach to teaching literacy enables students to learn how to learn. They become empowered and develop a sense of agency. The process of inquiry allows students to think more critically about the decisions authors make as they plan and write texts. They believe in themselves and their ability to find out, and the process itself is inherently satisfying to them.
Encourage Curiosity
Children are curious. It's important to give them the tools that allow their curiosity to propel authentic learning and discovery. When children choose their own books to read, they pursue lines of inquiry that interest and engage them as learners, building content knowledge of different topics and themes across a range of disciplines. The inquiry approach takes advantage of human beings' natural curiosity.
Use Inquiry to Know Your Students
In teacher-student inquiry, you learn alongside your students. You are intentional in your teaching, and your goal is to expand your students' knowledge of text. You are far more of an expert than your students, but when you inquire into texts together, there is always something more to notice and be surprised by. Your students are fully engaged, and most importantly, they learn a process they can apply for the rest of their lives.
Inquiry empowers learners to construct new meaning, and empowers teachers to teach both reading and writing in ways that make sense for our students and enable them to learn even more about reading and writing without us.
To explore the many Fountas & Pinnell Literacy™ resources in which an inquiry approach to literacy learning is used, go to www.fountasandpinnell.com.
~The Fountas & Pinnell Literacy™ Team
---
Join the fastest growing community in the field of literacy education. Get your free membership and stay up to date on the latest news and resources from Fountas and Pinnell at www.fountasandpinnell.com
For a well-organized, searchable archive of FAQs and discussions that are monitored by Fountas and Pinnell-trained consultants, go to our Discussion Board at www.fountasandpinnell.com/forum
For more collaborative conversation, join the Fountas & Pinnell Literacy™ Facebook Learning Group at https://www.facebook.com/groups/FountasPinnell/