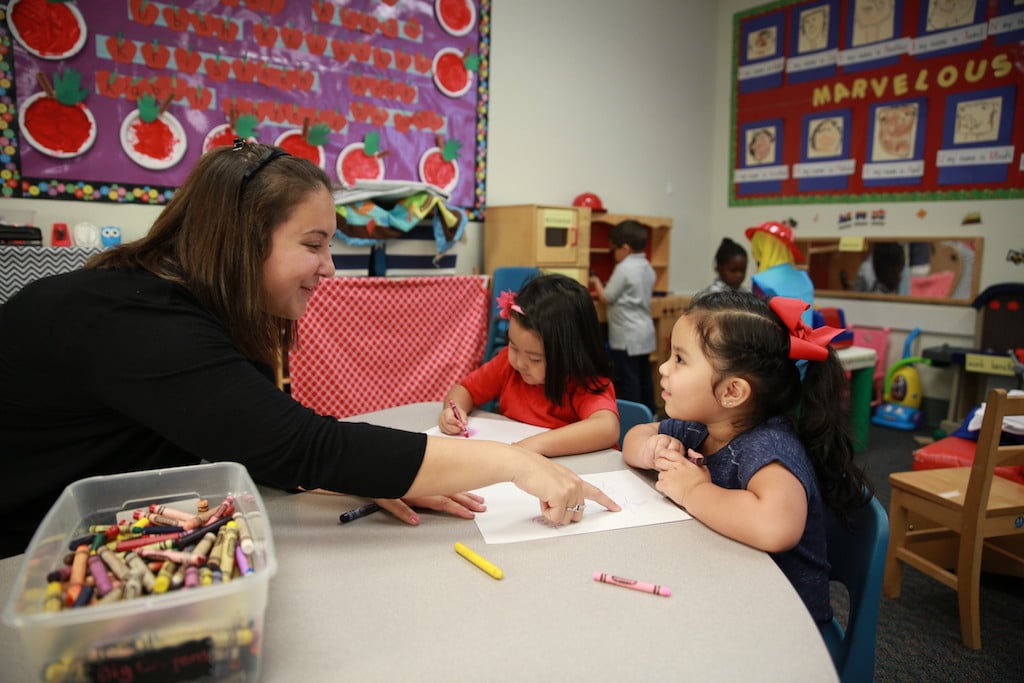 Working with English language learners, you have the wonderful opportunity to observe them as they absorb their new language. The following are twenty suggestions for working effectively with young ELLs.
Provide a visual demonstration.
Keep language clear and simple.
Invite children to act out what they mean.
Engage children in conversation, but allow silence until the child becomes comfortable.
Check understanding.
Invite children to repeat the language of stories.
Provide "wait and think" time.
Avoid correcting children's attempt at language.
Use repeated readings of read-aloud books, shared reading, and poems to give children opportunities to articulate book language again and again.
Explain the vocabulary words in texts as necessary.
Teach and check for understanding of academic language.
Value and encourage drawing and talking about drawing.
Have children repeat the messages they are attempting to write.
Help children create repetitive written texts so that they can articulate the same English language structures again and again.
Use previously written texts as resources.
Help children with the pronunciation of words, and teach them to say words slowly and accept approximations.
Learn as much as you can about children's home languages and cultures.
Provide "hands-on" activities using letters and pictures.
Be sure that English language learners are in a position to hear and see everything while you are teaching.
Create strong connections with children's home (language and culture.)
From Literacy Beginnings: A Prekindergarten Handbook by Irene C. Fountas and Gay Su Pinnell. Copyright (c) 2018, 2011 by Irene C. Fountas and Gay Su Pinnell. Published by Heinemann.