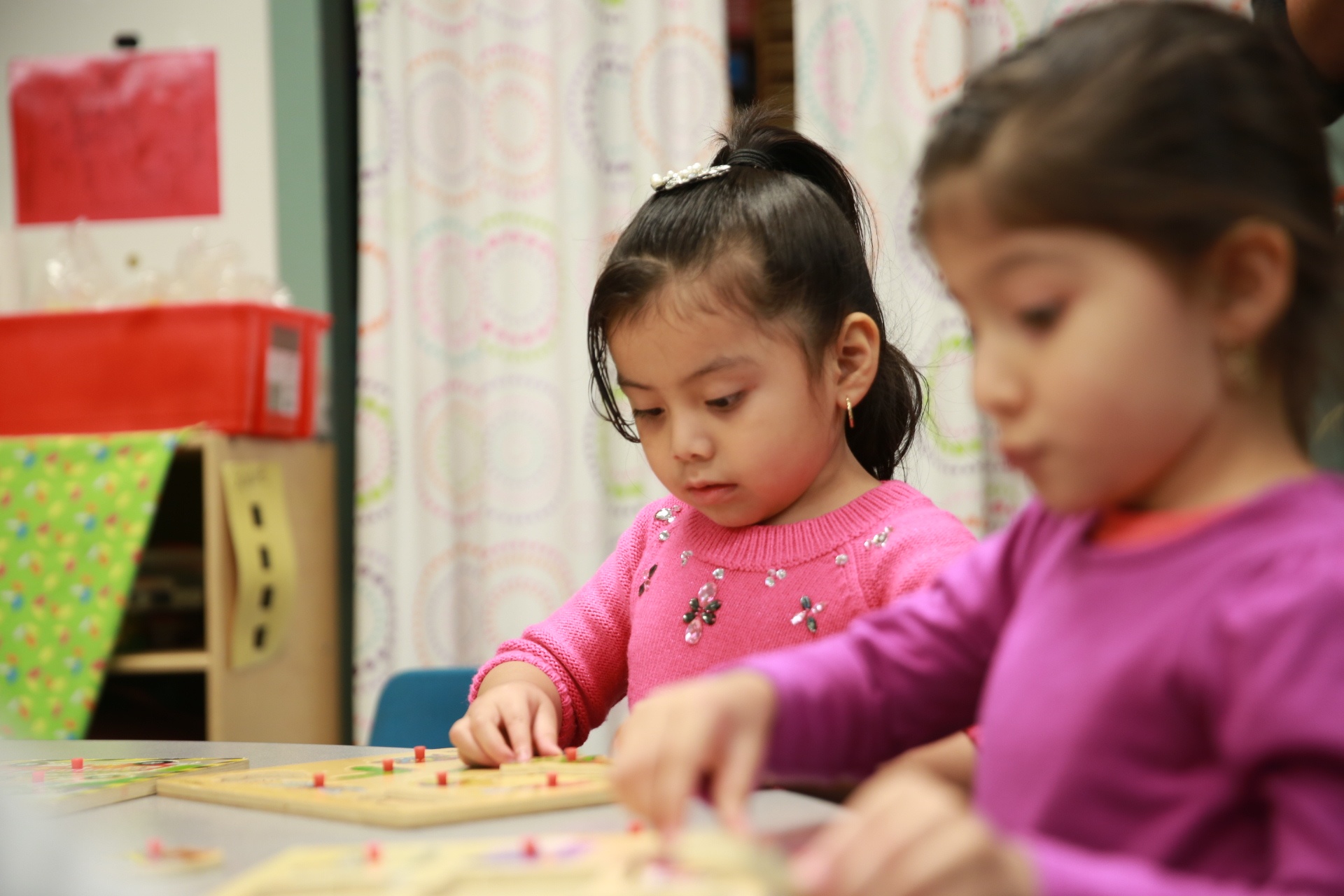 All children need the opportunity for play and inquiry. We must remember that children, especially prekindergarteners, learn through play. Inquiry is the kind of focused play you do when pursuing a topic of interest. A rich and joyful early literacy environment in which reading, writing, and talking are part of play, often become play.
With two kinds of inquiry--information seeking and wondering--children are immersed in constructive learning that results in an exciting, meaningful expansion of knowledge that continues through life.
Information Seeking
In this type of inquiry, we engage others or use artifacts and other resources to figure something out or build new understandings. We problem solve, pose real questions, interact with others, and are motivated to find out. We ask questions that can be answered or identify a problem, make a plan and take action, gather resources, analyze and summarize our information, and draw conclusions or report findings. Information seeking usually results in a product, an answer, and a closure.
Wondering
When we wonder, we seek questions and examine alternative factors. The goal is often the pleasure of the process itself-speculating, asking more questions, sharing insights that are only possibilities. Using open-ended questions is important with prekindergarteners. Using thoughtful language as we teach is crucial to helping stimulate children's thinking.
Play enhances language and literacy learning. When your teaching is inquiry-oriented, you enable young children to learn how to learn, investigate and discover new understandings, and pose wonderings about the possibilities. They learn about choice, how to work in groups, and most of all, how to direct their energies to activate engagement that stimulates the intellect.
For more information about inquiry, be sure to read Fountas & Pinnell's Literacy Beginnings: A Prekindergarten Handbook.
~The Fountas & Pinnell Literacy™ Team
Join the fastest growing community in the field of literacy education. Get your free membership and stay up to date on the latest news and resources from Fountas and Pinnell at www.fountasandpinnell.com
For a well-organized, searchable archive of FAQs and discussions that are monitored by Fountas and Pinnell-trained consultants, go to our Discussion Board at www.fountasandpinnell.com/forum
For more collaborative conversation, join the Fountas & Pinnell Literacy™ Facebook Learning Group at https://www.facebook.com/groups/FountasPinnell/