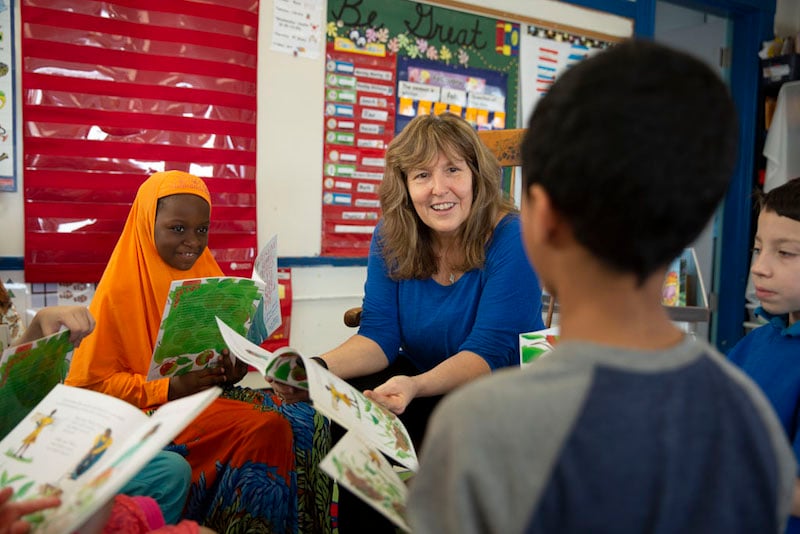 Last year came the first wave of Fountas & Pinnell Classroom™ – the system designed to reshape literacy instruction as we know it. But that was just the beginning!
New and exciting resources will continue to roll out over the next few years; Book Clubs and Reading Minilessons are two of the latest instructional contexts to be released. Here's what you'll expect in these two important resources.
Reading Minilessons
With this second wave of Fountas & Pinnell Classroom™ (FPC) comes the long-awaited release of The Reading Minilessons Book for grades K, 1, 2, and 3. This book is full of brief, highly specific, focused lessons that teaches students—in a whole-class setting—a principle that they can apply in many ways. These lessons are often referred to by Fountas and Pinnell as the glue that holds all of the other instructional contexts together. During the lessons, the students revisit mentor texts that they have read aloud or read during shared reading. The students then move to their individual choice reading where right on the edge of their consciousness as readers is that principle they explored in the minilesson, which they apply to their own reading. They finish by coming back for a brief sharing period where they can share their discoveries.
Click below to learn more about The Reading Minilessons Book.
Book Clubs
Book Clubs and Literature Discussion provide an authentic opportunity to bring students together for in-depth discussion of captivating books that have been selected by Fountas and Pinnell as exemplary. The FPC Book Club Collection comes with 32 trade titles per grades K–3 and 48 titles per grades 4–6. Six copies of each title come in the collection along with a Discussion Card for the teacher to help support the discussion. The role of the teacher in these discussions should be limited. It is a time for students to exchange ideas with their peers and co-construct richer understandings of a text. As they bring together much of their learning during Book Clubs, students find a sense of agency.
Click below to learn more about the Fountas & Pinnell Classroom™ Book Clubs Collection.
Use these contexts to turn your classroom into a Fountas & Pinnell Classroom™ where your students learn how to be confident, self-determined, curious, kind, and literate members of a community.
~The Fountas & Pinnell Literacy Team