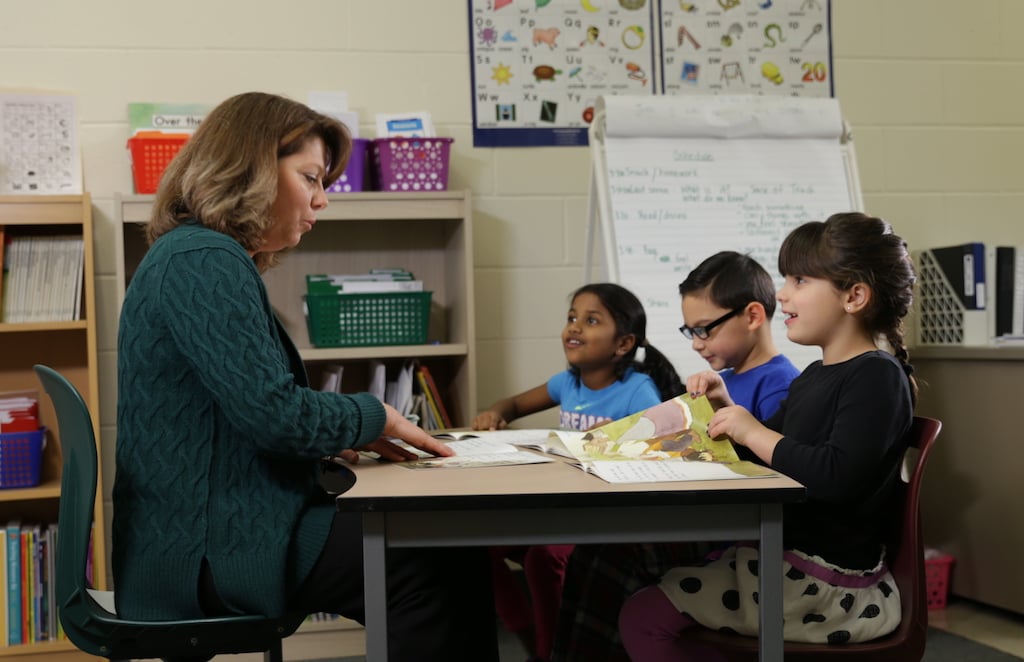 It is midway through the year, and by now you might be observing that some of your students are falling behind their peers in reading. Even with high-quality literacy opportunities, some students struggle with literacy learning and need intervention to get them back on track. Using Fountas & Pinnell's Leveled Literacy Intervention System (LLI) with your struggling readers will give them the boost they need to read at the same level as their peers and fully benefit from classroom instruction.
What is LLI?
LLI is an intensive, small-group, supplementary literacy intervention for students who are not achieving grade-level expectations in reading and writing and are not receiving another form of literacy intervention. The LLI systems are designed to lift the literacy achievement of students and turn struggling readers into successful readers with engaging leveled books and fast-paced, systematically designed lessons.
How does LLI work?
LLI is based on the F&P Text Level Gradient™. Each level of text makes increasing demands on the reader, but the demands and resulting changes are gradual. By actively participating in intensive lessons on each level using original, authentic, high-quality books, readers have the opportunity to expand their reading and writing abilities. With the support of instruction, they stretch themselves to read more complex texts with accuracy, fluency, and comprehension. The goals of each lesson are taken from The Fountas & Pinnell Literacy Continuum—the roadmap for literacy acquisition in children across the grades––and you can refer to it to determine where to take your students next. With these goals in mind, students effectively engage in the reading and writing process every day.
Does LLI work?
LLI is backed by extensive independent research. The What Works Clearinghouse™ (WWC) and Evidence for Every Student Succeeds Act (ESSA) reviewed the research on LLI for grades K–2, finding positive impacts on general reading achievement and strong evidence of effectiveness for students in grades K-2. These findings from WWC and ESSA are based on two independent, empirical studies conducted by The University of Memphis's Center for Research in Educational Policy (CREP). Independent efficacy studies have also been conducted for LLI in grades 3-5.
How long does LLI take?
Lessons must be explicit, direct, and frequent—five days a week is preferred—so that readers can gain and sustain momentum and acceleration is possible. For the greatest impact in short-term intervention, a teacher-to-student ratio of 1:3, 30 minutes per day for children in grades K–2, and a teacher-to-student ratio of 1:4, 45 minutes per day for students in grades 3–12 is recommended. For the LLI systems used in grades K–2, evidence of success is evident in 14 to 18 weeks, and 18 to 24+ weeks for the LLI systems in grades 3–12.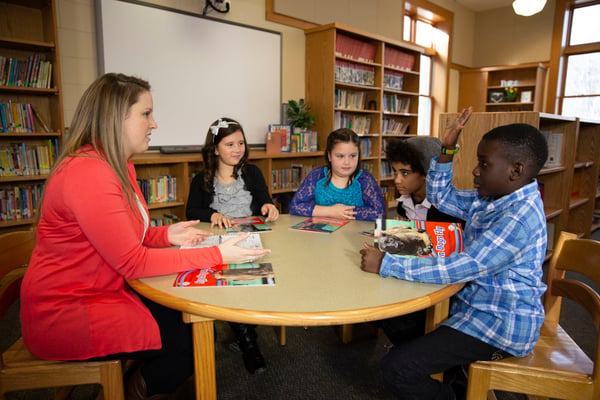 "Progress is not enough; struggling readers need to make faster progress than their peers, and that is the whole purpose of intervention."
– Irene C. Fountas and Gay Su Pinnell
~The Fountas & Pinnell Literacy™ Team