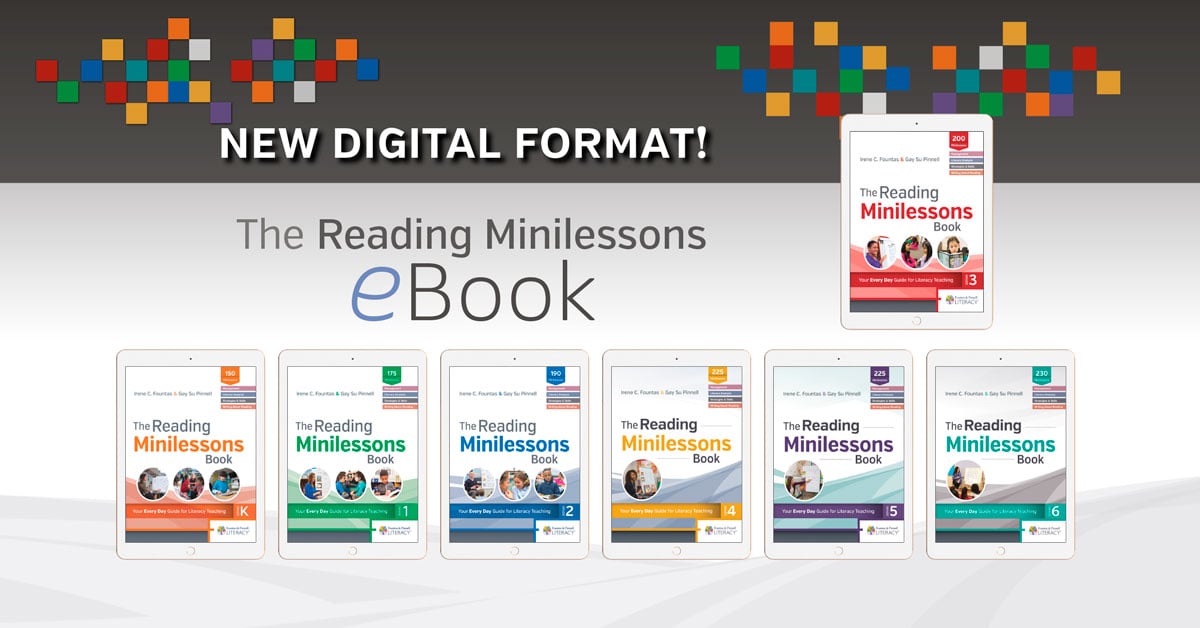 Go digital with The Reading Minilessons eBook. Now all of your Minilessons are available via easy digital access for convenient lesson planning and for teaching in every type of classroom setting.
Enhance your lessons and simplify remote learning with the new eBook edition of this essential teaching tool. Now more convenient than ever, The Reading Minilessons eBook can be used on dozens of Apple and Android devices including smartphones, tablets, eReaders, and computers.
The Reading Minilessons Book is beloved by educators for the valuable professional development combined with a year's worth of lessons. This book offers short, concise, purposeful lessons with a practical application in a specific area of literacy. The lessons are sequential and systematic, providing unparalleled explicit instruction for a whole-class environment. Each minilesson engages children in inquiry that leads to the discovery and understanding of a general principle. Growing out of the interactive read-aloud experience and linked to independent reading, teachers use many of these texts as examples from which they generalize the understanding.



Want more information? Head to the blog post "What Are Reading Minilessons?" to learn more!

Having trouble accessing your eBook? Head to the blog "How to Download and Access Heinemann eBooks" for step-by-step guidance!


Please note that the eBook will always be updated with the latest edition, and is available for non-transferable, non-refundable download immediately upon purchase or at a later time through the customer account.
~The Fountas & Pinnell Literacy™ Team