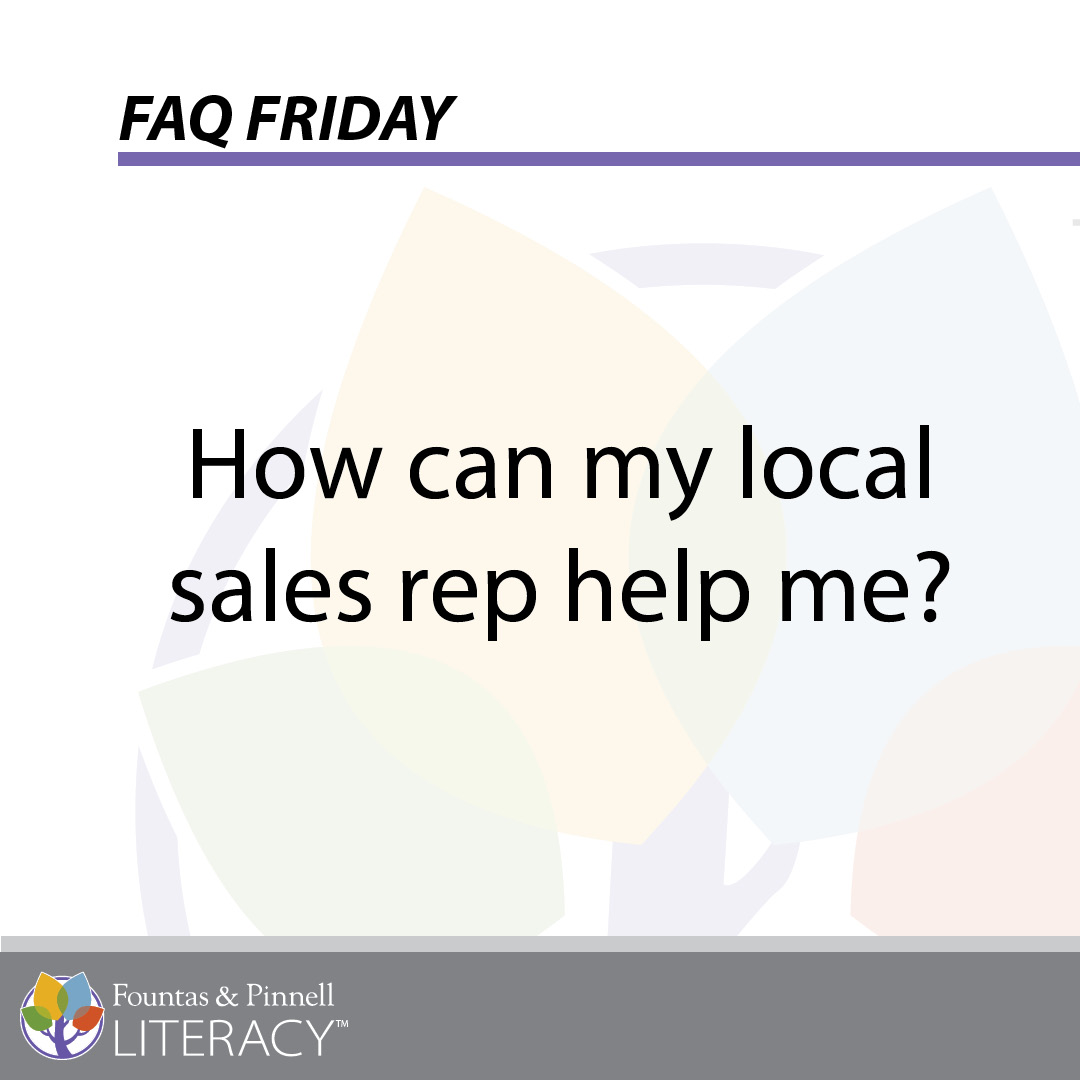 Q: How can my local sales rep help me ?
A: Our experienced and knowledgeable sales reps can help schools and districts match instructional needs to the right resources. Your local representative can also provide guidance around:
instructional materials

professional development

implementation

and more...
Finding your local sales representative is easy, follow the link below to the Heinemann website, select your state and county from the dropdown menu and the name and contact information for your local representative will appear on the page.


To see more FAQs or get answers to other questions from a trained consultant, please visit the Discussion Board!