You've ordered Fountas & Pinnell Classroom™ (FPC) and you're excitedly awaiting your delivery. But what can you do now to prepare? Here are some resources that are currently available, as well as some that are coming soon—all designed to help you prepare for, unpack, and organize your new materials.
What is Available Now?
While you are waiting for your shipment, take a moment to check out the following implementation support that is currently available.
Organizing Your Fountas & Pinnell Classroom™: an Interactive Implementation Plan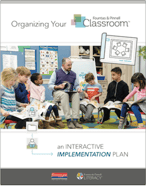 Use the printable Interactive Implementation Plan to help you unpack, inventory, and get to know your FPC books and resources. Even if you haven't yet received the materials, this visual, step-by-step guide will orient you to FPC so you can be prepared for when you receive your new system. The 3 steps in this interactive plan are designed to put you, your students, and your school on the path to literacy success.
Fountas & Pinnell Classroom™ 8 Week Instructional Plan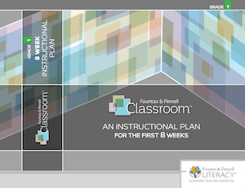 The 8 Week Instructional Plan provides one example of the first eight weeks of instruction with FPC. Use it to get started, gain momentum, or simply as a reference during the first eight weeks. Remember, FPC is based on responsive teaching—this 8 Week Instructional Plan is just one example of how you might begin instruction in your own classroom. Available in the Online Resources for FPC or through your local sales representative.
What is Coming Soon?
Unpacking Videos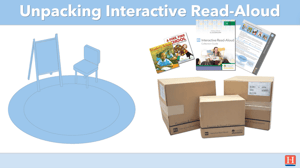 If you have ordered FPC for your entire school or district, you could soon be receiving hundreds of boxes. But don't panic! Currently in production is a video series that will guide you through the organization and inventory process from the moment the shipper boxes arrive—before you even need to reach for the box-cutter—right up until you're fully organized and ready to begin implementing. These context-specific videos are estimated to be available by the time you receive your shipments.
Getting Started Videos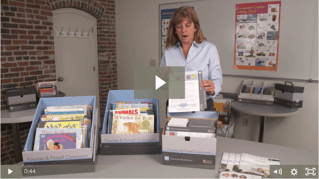 If you already have some parts of FPC, you may have seen some of the Getting Started videos available in the Online Resources. These are currently being updated and will include grades 4-6. These short, informative videos will provide an overview to the components in your collection(s). They will be available in the Online Resources.

~The Fountas & Pinnell Literacy™ Team
---
Join the fastest growing community in the field of literacy education.
Get your free membership and stay up to date on the latest news and resources from Fountas and Pinnell.
For a well-organized, searchable archive of FAQs and discussions that are monitored by
Fountas and Pinnell-trained consultants, go to our Discussion Board.
For more collaborative conversation, join the Fountas & Pinnell Literacy™ Facebook Learning Group.