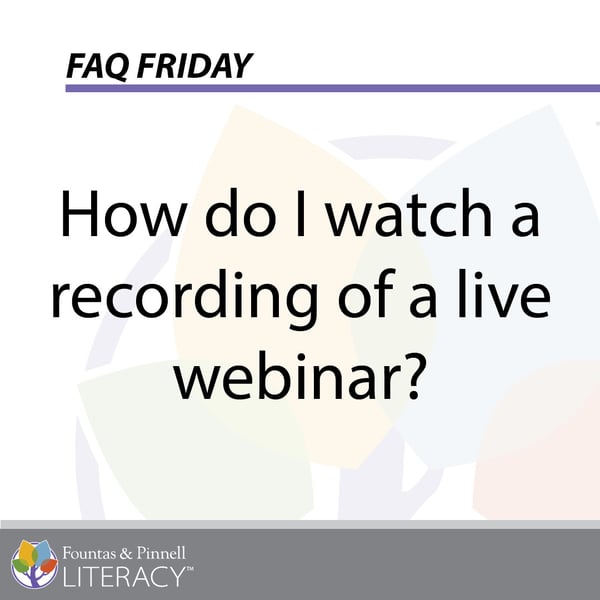 Q: How do I watch a recording of a live webinar?
A: Recordings of live webinars are posted on the Resource Library webpage of FountasandPinnell.com a day or two following the webinar.

This webinar was part of the "Let's Get Practical" webinar series and focused on reporting progress within FPC. Irene Fountas and Gay Su Pinnell focused on tips for obtaining information for reporting progress to families and administrators on student literacy achievement.
◊◊◊
REMEMBER: It's a good idea to register in advance for webinars even if you can't watch them live because the webinar will automatically be emailed to you once it is available for online viewing.
MORE VIDEOS: There are lots of other videos available for viewing. Videos can be sorted by grade level or topic, and there is also a search option.
MEMBERSHIP IS FREE: Some videos are available to members only. If you are not already a member -- Join Today.

To see more FAQs or get answers to other questions from a trained consultant, please visit the Discussion Board!