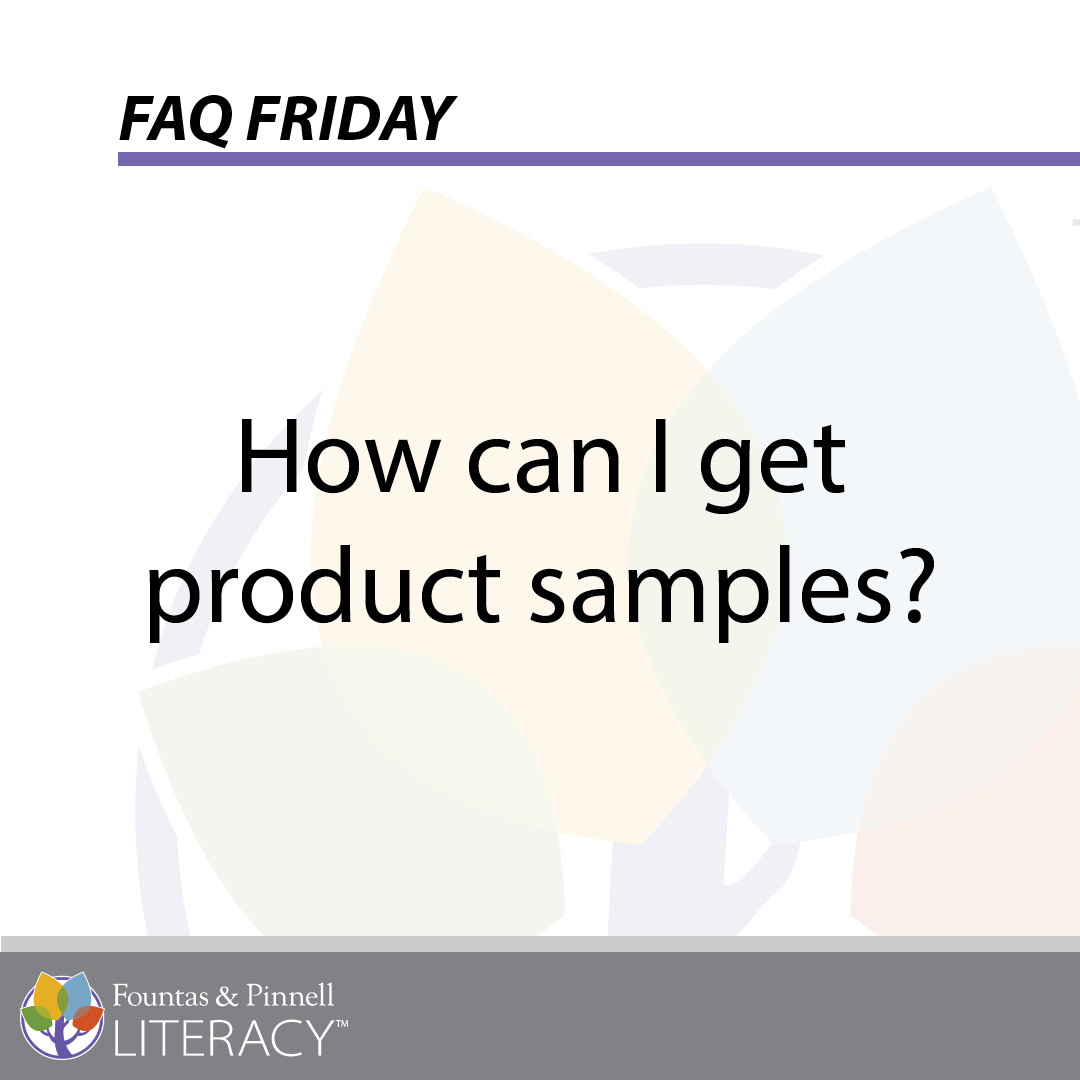 Q: How can I get product samples?

A: Digital samplers are available for download on the Fountas & Pinnell website. Hover over the words "EXTEND Your Expertise" in the toolbar and then click on the word "Samplers." This will take you to the Resource Library. Once you are there, you can sort by grade level or topic. Some features are available to members only, but remember --membership is free! Once you find what you are looking for, simply click the title and then click "open" to view the digital sampler.
Need a printed sample?
If you are not sure what you need, a great place to start is with your local sales representative. Your local representative can help with printed samplers, finding and requesting grants for instructional materials, professional development, presentation and implementation, and more.
…
To see more FAQs or get answers to other questions from a trained consultant, please visit the Discussion Board!