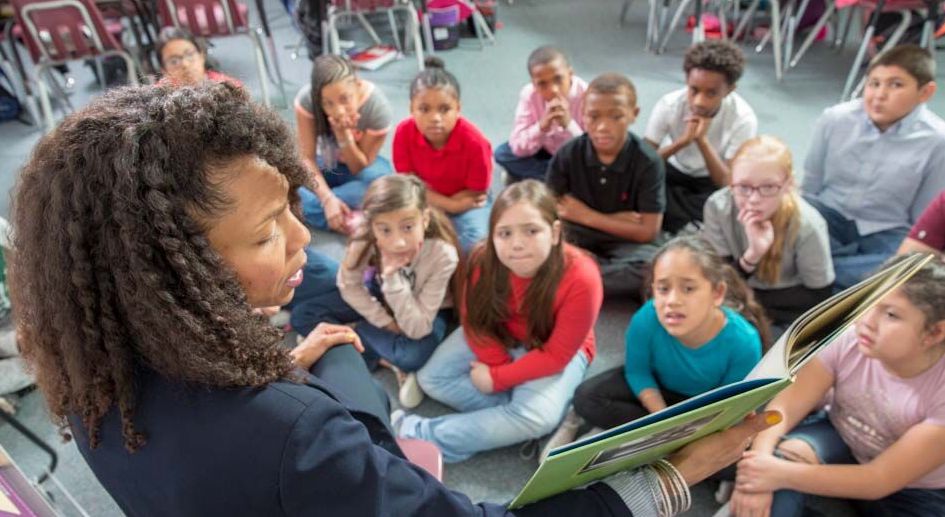 On Wednesday, January 29, 2020, Fountas and Pinnell hosted a webinar on Tips for Reporting Progress and Grading within Fountas & Pinnell Classroom™ (FPC). This in-depth discussion focused on tips for obtaining information for reporting progress to families and administrators on student literacy achievement. Read on for a recap of the webinar.

Start with what you value.
Before you begin to think about what should go on report cards, it's important to first think about what you value. What you value is what you ultimately communicate to families and caregivers in regards to performance, change over time, and their child's reading and writing life in the classroom.
Think about what you value in children's literacy. Ideally, what would you see and hear in a high-quality literacy classroom during a morning of literacy learning? How does these values reveal what matters most to you as a school community?
We asked webinar attendees to share what they value. Some examples are:
Enjoyment of reading

Fluency

Phonemic awareness

Making meaningful connections

Critical thinking

Comprehension

Reading identity
Observation is key.
When you take observational notes on the students in your class throughout the day and across the course of the year, you can identify individual strengths and needs as well as document change in students' learning over time.
How can we take those observations and capture them and attach a grade (when required) or a lens with which we know whether the children are on target?
Below are some examples of ways to keep track of observations:
Record-keeping forms and assessments provided in the FPC Online Resources.
Create a chart to record observations of individual students throughout the day.
Use the reading record as a tool for observation (Please note: Levels are a teacher's tool, not a child's label. We do not, and have never, advocated for sharing levels with children or using them on report cards. Instead, use language that reflects the child's progress toward expectations.)
Use Reader's Notebooks to track progress. Reader's Notebooks are a place for students to keep a record of books read, plan for future reading, write about their thinking, etc. Throughout the year, a Reader's Notebook becomes a treasure trove of information to use to show progress to parents.
Constructing the report card.
When it comes to constructing a report card, ideally the administrative and faculty team would undergo the process together to assure the report to families is consistent with the school's values and beliefs about literacy and the goals of the school's literacy program.
But the goal of the report card is also to communicate information to families, so it's important that it includes language that can be understood by non-educators.
Here are some ways to talk to parents about children's progress:
Use language that reflects student progress
Talk about a child's engagement with reading: how many books the child has read, what his tastes are, whether the student is putting in a lot of effort or showing initiative.
Leverage tools to quantify progress
Share authentic examples of student progress, such as:

Reader's notebooks
Folder of children's writing
Recording of child reading
Range of books the child has read
Student portfolio

Use appropriate, everyday language that parents can understand:

For example, "your child is reading at a level that is about what we would hope for at this point in time in this grade," or "your child is not yet reading at a level that we would hope he would be reading at, but we are supporting your child in these ways," etc. "Your child reads in a wide variety of genres." "Meets grade level expectations," "Exceeds grade level expectations," "Does not yet meet grade level expectations."
Throughout the grading process, always be looking back at what you value. Keep those values in mind when articulating what to look at to determine the quality of work that will inform how grades are obtained and progress reported to parents.
~ The Fountas & Pinnell Literacy™ Team