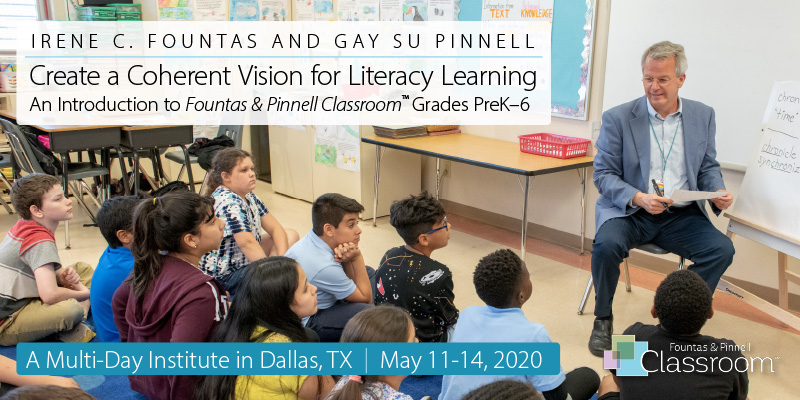 "Fountas & Pinnell Classroom™ is designed to teach teachers about literacy and language development as they teach."

-Irene Fountas and Gay Su Pinnell
On May 11-14, 2020, join Irene Fountas, Gay Su Pinnell, and Fountas & Pinnell-endorsed consultants for an interactive four-day institute designed help you to lift students' literacy learning through authentic experiences in reading, thinking, talking, and writing.
Through keynote addresses and grade-level breakout sessions for each instructional context in Fountas & Pinnell Classroom™, you'll explore:
Whole-class instruction presented through the instructional contexts of Interactive Read-Aloud, Reading Minilessons, Shared Reading, and Phonics/Spelling/Word Study lessons.

Small-group instruction presented through the contexts of Guided Reading and Book Clubs.

Individual instruction presented through the contexts of Independent Reading and Conferring, and Writing About Reading.
Throughout this intensive institute, the authors and consultants will show how these instructional contexts work together to develop coherence in the literacy learning of every student across the grades.