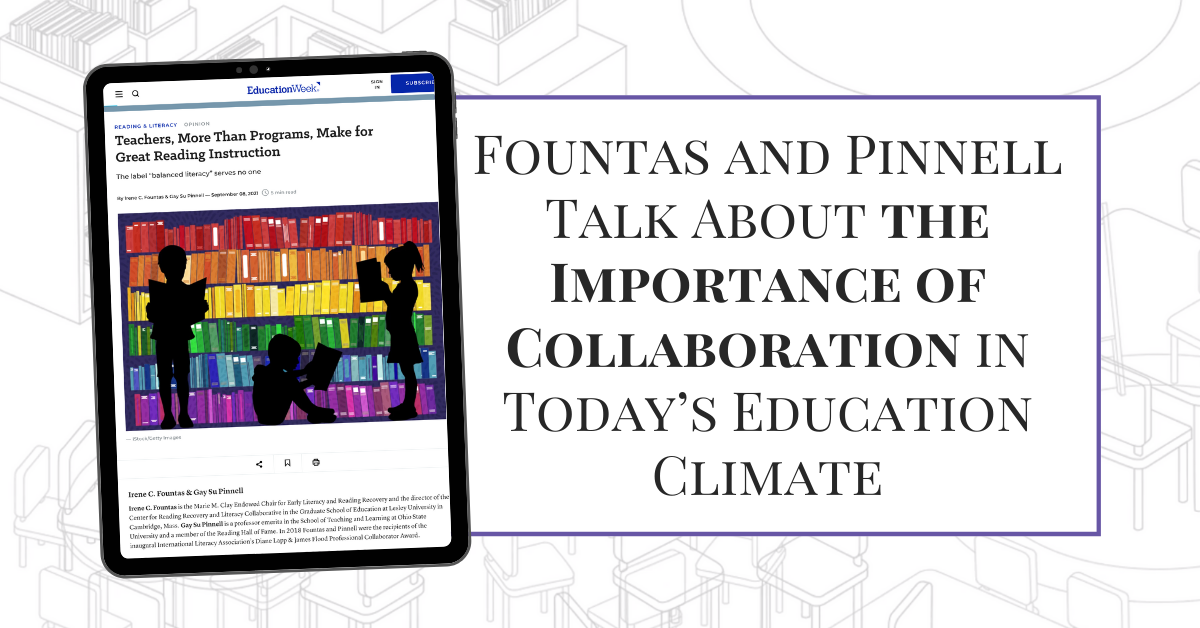 Irene Fountas and Gay Su Pinnell recently wrote and published an article in EdWeek addressing the current climate of literacy education. In the article, Gay and Irene advocate for collaboration instead of polarization; rationales instead of labels; observation instead of rigidity and what we, as educators, need to lean on to assure equitable literacy instruction for all children.

Teachers, More Than Programs, Make for Great Reading Instruction
by Irene C. Fountas & Gay Su Pinnell — September 08, 2021

.