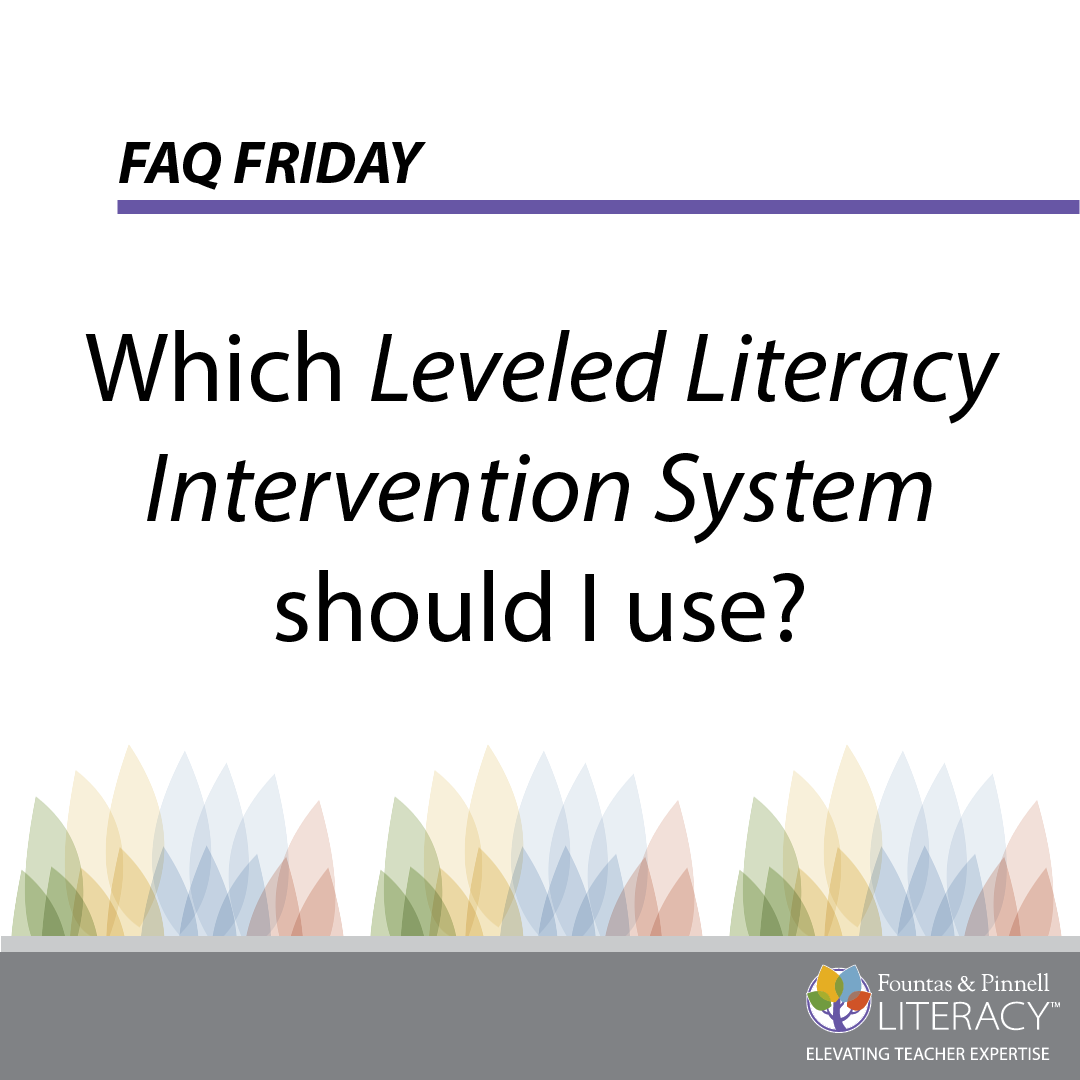 Q: Which Leveled Literacy Intervention System (LLI) should I use?A: There are seven systems that make up LLI and span grades K through 12.
Primary Systems:
Orange System: levels A through E

Green System: levels A through K

Blue System: levels C through N
Intermediate Systems:
Red System: levels L through Q

Gold System: levels O through T
Middle/High School Systems:
Purple System: levels R through W

Teal System: level U through Z
There are specific Lesson Guides for each LLI System, and the systems are coordinated with the grade levels at which they will most likely be used; however, educators may make other decisions as they work to match the program to the needs of particular readers. The systems overlap in levels, but books and lessons for each system are unique, with no overlap of titles or lessons.
The LLI books have been written specifically for the intervention system. Written by children's authors and illustrated by high-quality artists, they are designed to provide engaging, age-appropriate material while at the same time offering increasingly sophisticated learning opportunities so that students can build a reading process over time.