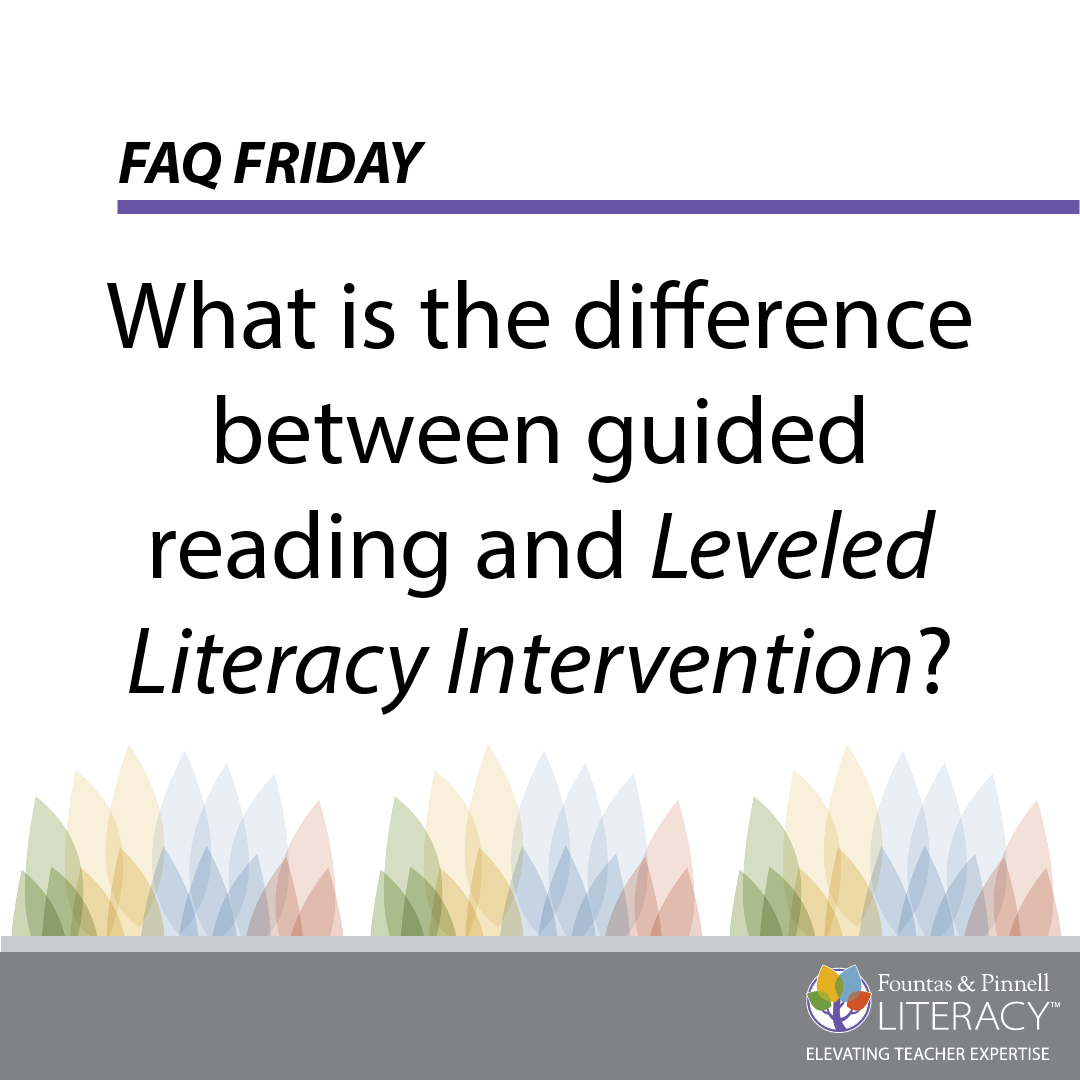 Q: What is the difference between guided reading and Leveled Literacy Intervention (LLI)?
A: Guided reading is one component of a comprehensive language and literacy framework for classroom instruction; it is not the only context that contributes to a student's reading growth. Across many contexts, students receive instruction in reading comprehension, phonics/word study, and writing. The texts should be accessible to each student in the group with the support of skilled teaching, which means that the text should offer some challenges. Guided reading specifically helps students develop proficient systems for strategic actions for reading.
LLI is a literacy intervention system for students who find reading and writing difficult. The objective is to bring struggling readers and writers to grade-level competency. LLI is a systematically designed, sequenced, short, supplementary lesson that builds on high-quality classroom instruction. The instruction is highly concentrated in reading, writing, and phonics. Even with many high-quality literacy opportunities, some students struggle with literacy learning. LLI gets them back on track so they can benefit fully from classroom instruction. Its goal is to give students the boost they need to read at the same level as their peers.