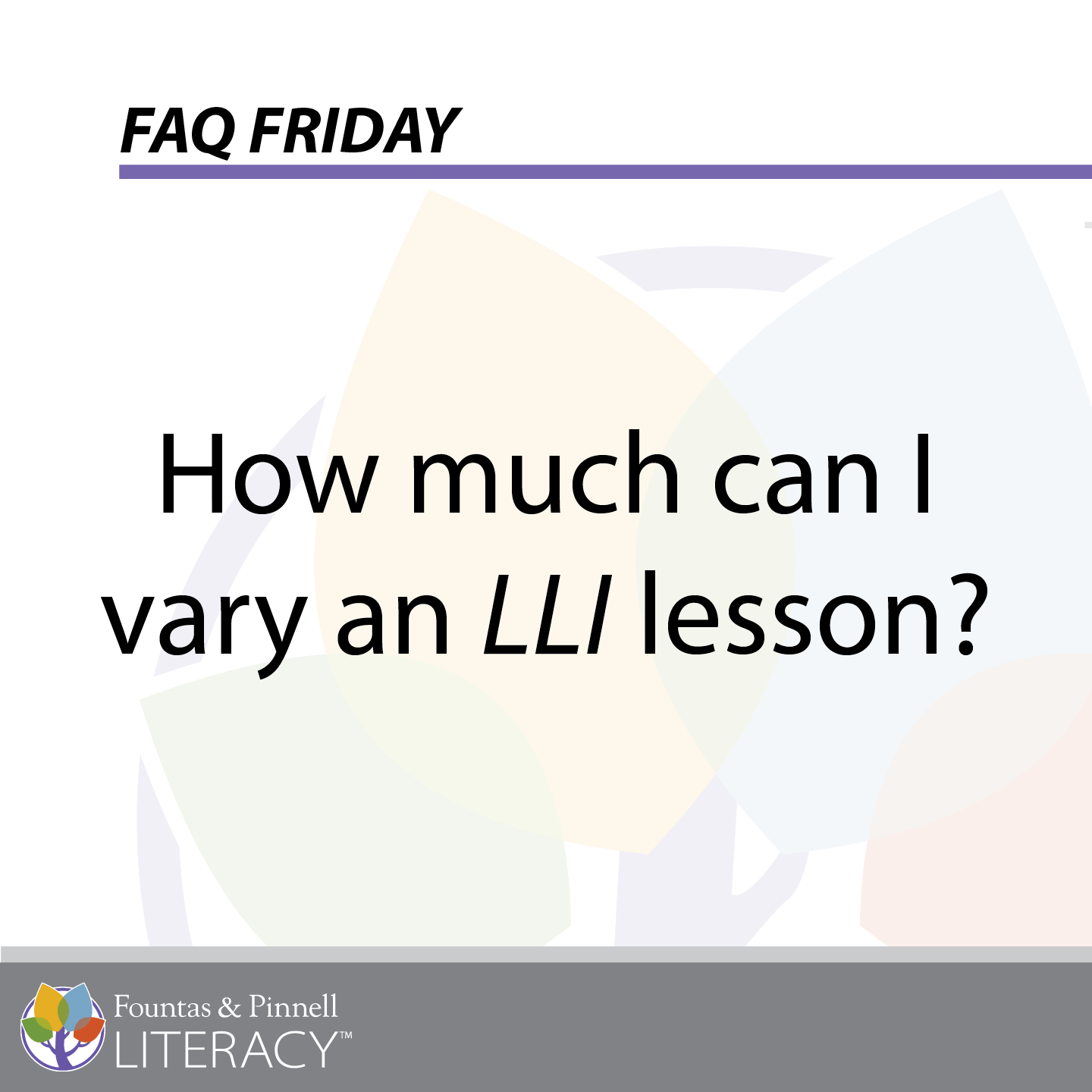 Q: How much can I vary a Leveled Literacy Intervention (LLI) lesson?
A: We encourage you to adjust the lesson in any way justified by information from your ongoing assessment and observation of learners' strengths and needs. No lesson plan can be written to fit all children. Your decision making across the lesson is critical. It would not make sense to consistently eliminate lesson components or to drastically slow down instruction, but you should tailor lessons to meet children's needs.
To see more FAQs or get answers to other questions from a trained consultant, please visit the Discussion Board!