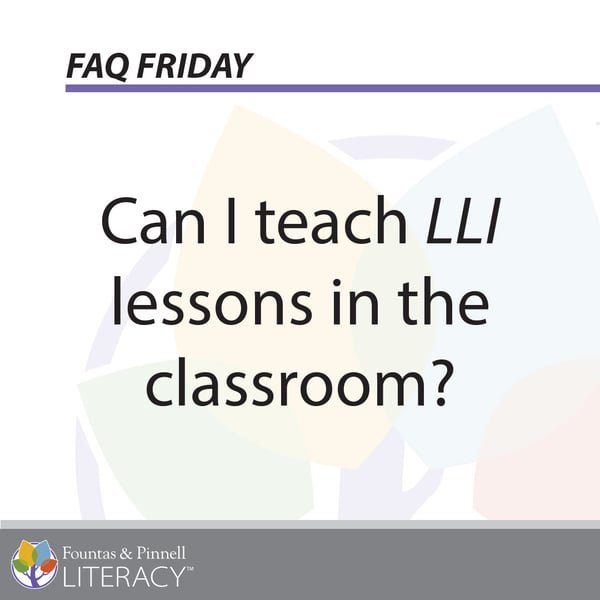 Q: Can I teach Leveled Literacy Intervention (LLI) lessons in the classroom?
A: The LLI lesson materials are portable enough that you can move from classroom to classroom to work with small groups. Work with the classroom teacher to find a small space that is far enough away from the guided reading table so that the two groups will not interfere with each other. Be sure you have a table and an easel. Working in the classroom is very efficient because students will have very little transition time.
---
To see more FAQs or get answers to other questions from a trained consultant, please visit the Discussion Board!