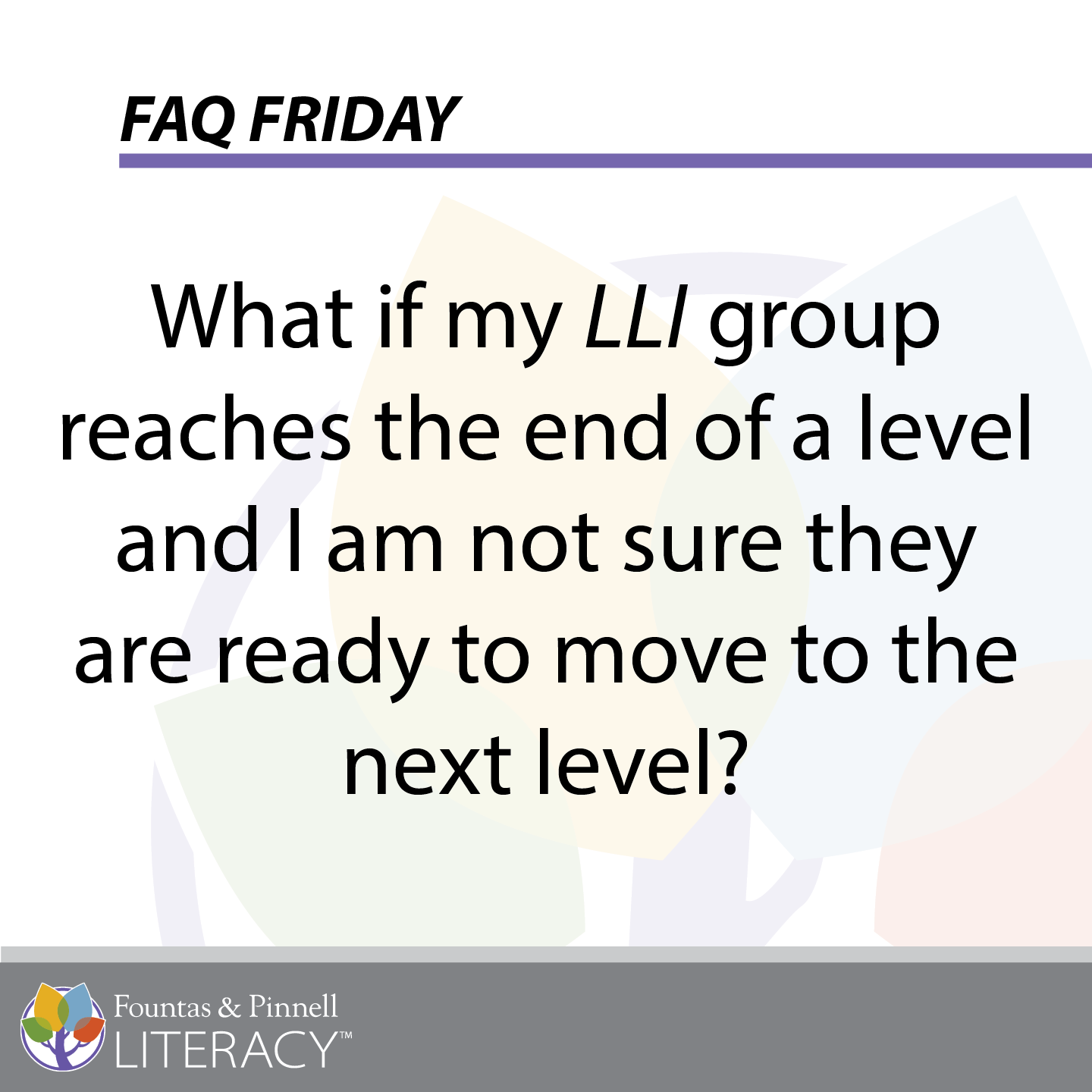 Q: What if my Leveled Literacy Intervention (LLI) group reaches the end of a level and I am not sure they are ready to move to the next level?
A: Look carefully at the recent reading records. Then look at the first lesson for the next higher level. If you think they need more time, "borrow" from the same level in one of the other LLI systems.
If you don't have the other systems, then find more books on the same level and create your own lessons using the same lesson framework. Review the phonics and word work from the level you are just finishing. Be sure you are teaching hard for areas that are holding them back. When children are ready to move up in the text level, recent reading records should show (1) high accuracy rates, (2) evidence of fluent reading (after level C), and (3) good comprehension.
To see more FAQs or get answers to other questions from a trained consultant, please visit the Discussion Board!