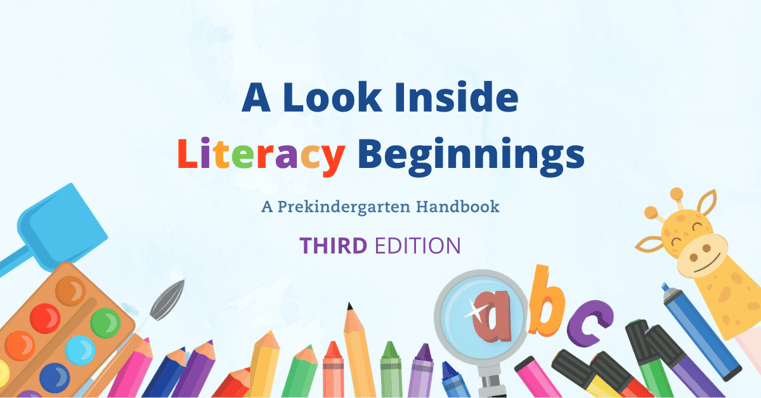 Play and language are critical early literacy learning tools for the prekindergarten child. Through play and language, they learn about their world and about themselves. Like all emergent readers and writers, children make no distinction between play and literacy—both involve curiosity, excitement, learning, and discovery.


Literacy Beginnings, 3rd Edition is full of practical resources like:
• Children's songs, rhymes, and poems,
• Theme-based text sets and book lists,
• Inquiry projects,
• and thirty-five simple lessons that support children in their discovery and exploration of language, reading, and writing.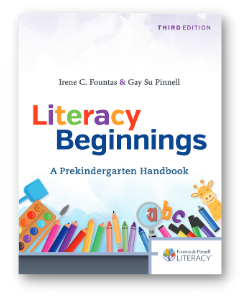 This comprehensive volume, now with refreshed content, also includes the prekindergarten continuum, which describes the trajectory of literacy learning and development of competencies for these young, emerging readers and writers.
To learn more about Literacy Beginnings, 3rd Edition visit Heinemann.com.

To browse more PreK Resources click below.

---
Join the fastest growing community in the field of literacy education.
Get your free membership and stay up to date on the latest news and resources from Fountas and Pinnell.
For a well-organized, searchable archive of FAQs and discussions that are monitored by
Fountas and Pinnell-trained consultants, go to our Discussion Board.
For more collaborative conversation, join the Fountas & Pinnell Literacy™ Facebook Learning Group.