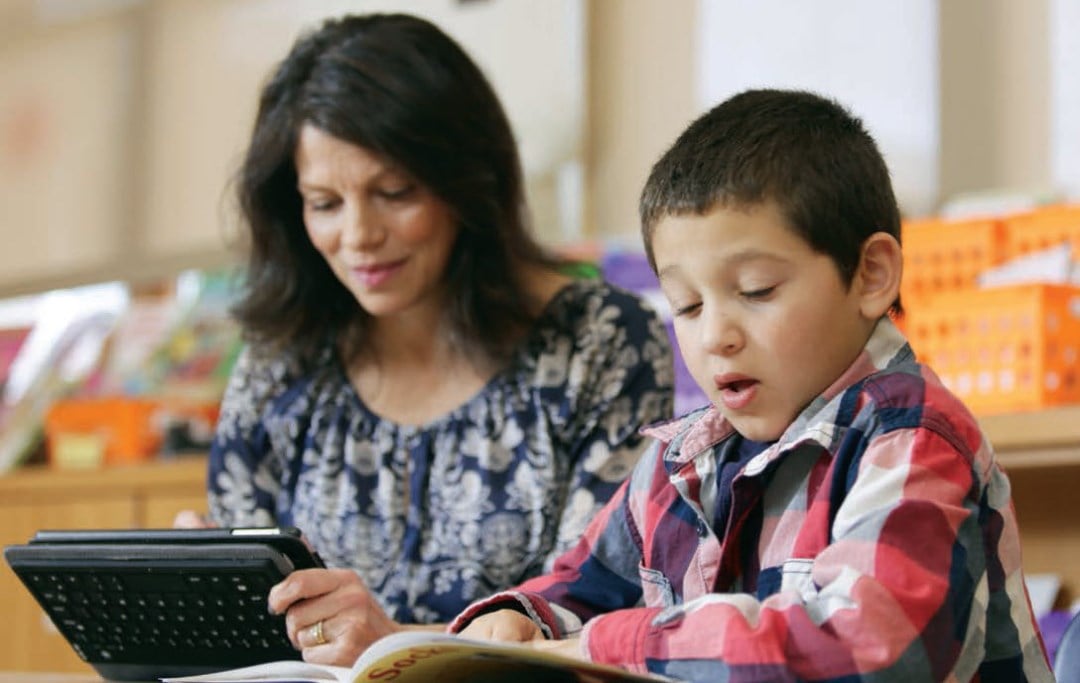 Since the release of the Benchmark Assessment System (BAS) several years ago, Fountas and Pinnell received countless requests for a version that would meet the needs of their Spanish-speaking students. They travelled the country holding workshops with bilingual educators to hear their needs. And from those conversations, Sistema de evaluacion de la lectura, Grados K–2, Niveles A–N (SEL) was created.
During their travels across the nation, Fountas and Pinnell were able to design a system that was NOT a translation of the English BAS, but was tailored to meet the needs of Spanish-speaking students using the following three powerful ideas.
Bilingual educators need:
A Spanish assessment system based on the same principles as the

F&P Text Level Gradient™.
Original Spanish books that were not translations of English books, but high-quality, truly authentic Spanish books written originally by native Spanish-language writers.
Books that have been carefully leveled by bilingual educators with special attention to the language needs of Spanish-speaking students.
Using these three ideas, Fountas and Pinnell carefully planned, designed, and tested SEL. They worked with expert native Spanish-language writers who provided the authentic, original texts, and with Latino illustrators who produced culturally relevant, original artwork for these books. They met and consulted with experts in the field of bilingual education who carefully reviewed the books with them. Then they tested the books at multiple school sites across the nation, relying on the expertise of seasoned bilingual children and analyzed the results.
Sistema de evaluacion de la lectura, Niveles A–N is an effective tool in supporting educators help students develop their literacy skills and lead them not only to academic success, but to successful, fulfilling life as passionate readers and inquisitive learners.
SEL has now been updated to align with the third edition of BAS.
---
Join the fastest growing community in the field of literacy education.
Get your free membership and stay up to date on the latest news and resources from Fountas and Pinnell.
For a well-organized, searchable archive of FAQs and discussions that are monitored by
Fountas and Pinnell-trained consultants, go to our Discussion Board.
For more collaborative conversation, join the Fountas & Pinnell Literacy™ Facebook Learning Group.