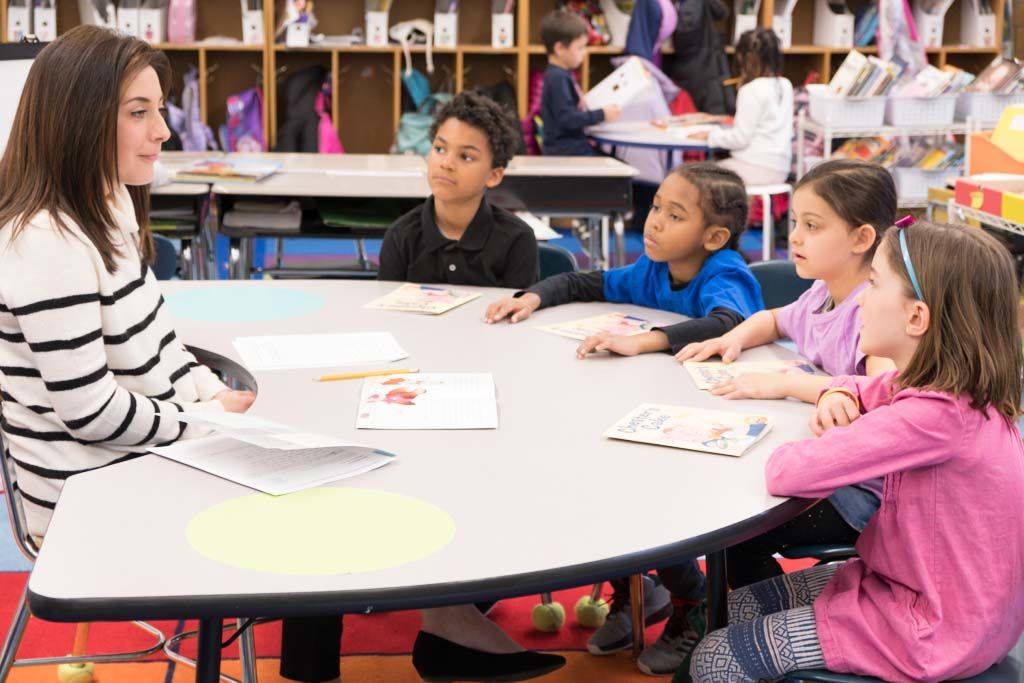 In order to select books for guided reading, start by looking through your set of leveled books. The level helps you narrow your choices. Think about the appropriate level and look at the variety of books available. Consider books that will delight the readers of the age group. Think about the variety of topics, themes, and genres they have experienced. If the students are processing the text well and are finding new learning opportunities on a particular level, the selection is probably about right; however, there are more factors to consider.
Are the concepts in the book familiar to students or can they be made accessible through the introduction?
Is the topic one that will engage the students' intellect or curiosity?
Is the plot interesting? Will it appeal to this group of students?
Is the setting important?
Does the text provide opportunities for this group of students to use what
they know?
Are some words in the book known to students?
Are other words accessible through the readers' current ability to use strategic actions such as word analysis and prediction from the language structure or meaning?
Does the text offer a few opportunities to problem-solve, search, and check while reading for meaning?
Do the illustrations or graphics support the reader's search for meaning? Do they extend the meaning of the text?
For emergent and early readers, is the text layout clear? Is the print clear? Are there an appropriate number of lines of text? Is there sufficient space between words?
Is the length of text appropriate for the experience and stamina of the group?
Obviously the book's levels of support and challenge will not be the same even for all students in one guided reading group. They bring different experiences and control of language to the book, so they will search for and use meaning and language structure in different ways. Nevertheless, with effective teaching and social support, all members of the group can process the new text successfully.
From Guided Reading: Responsive Teaching Across the Grades by Irene C. Fountas and Gay Su Pinnell. Copyright (C) 2017 by Irene C. Fountas and Gay Su Pinnell. Published by Heinemann.
This blog was originally published on 7/23/2018.