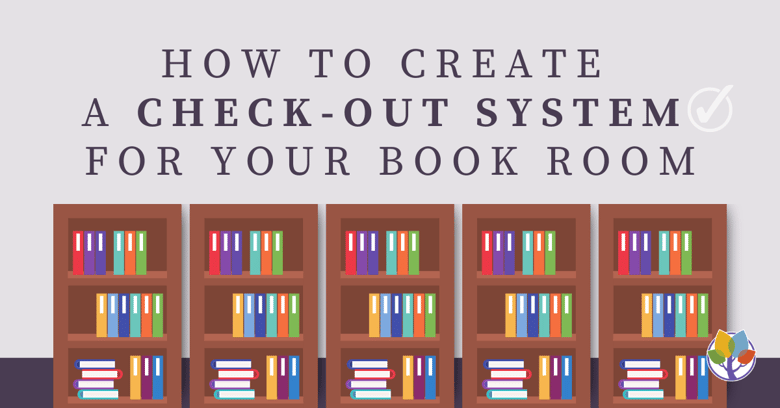 A thoughtful, convenient, easy-to-use checkout system is the key to maintaining your guided reading book room. While some schools are lucky enough to have access to barcodes and library technology to "scan and go," other schools have to establish a DIY system for keeping track of who has borrowed which books. Here are some ideas to consider for organizing the guided reading book room in your school.


Book Room Check-Out System: The Clothespin
Each teacher is given several clothespins with their name written on them.
When the teacher takes a set of books, they attach the clothespin to the bin or tub where that title is stored.
When they return the title, they remove the clothespin.
One of our Fountas & Pinnell Literacy™ Educator Community members shared a photo of The Clothespin System in action: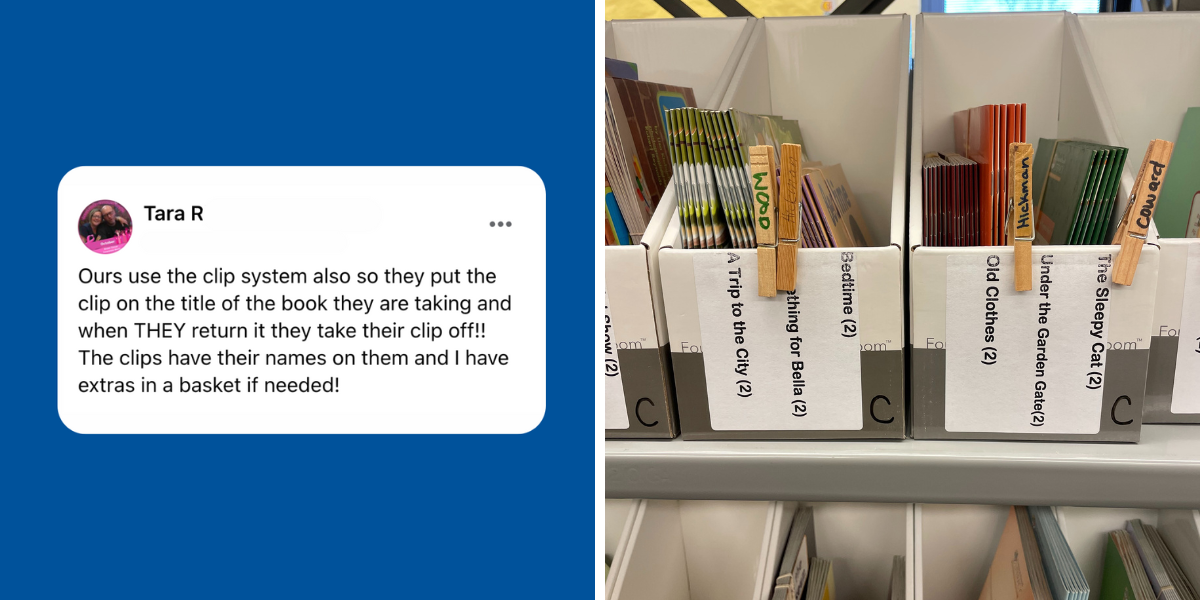 "Ours use the clip system also so they put the clip on the title of the book they are taking when THEY return it they take their clip off!! The clips have their names of them and I have extras in a basket if needed!"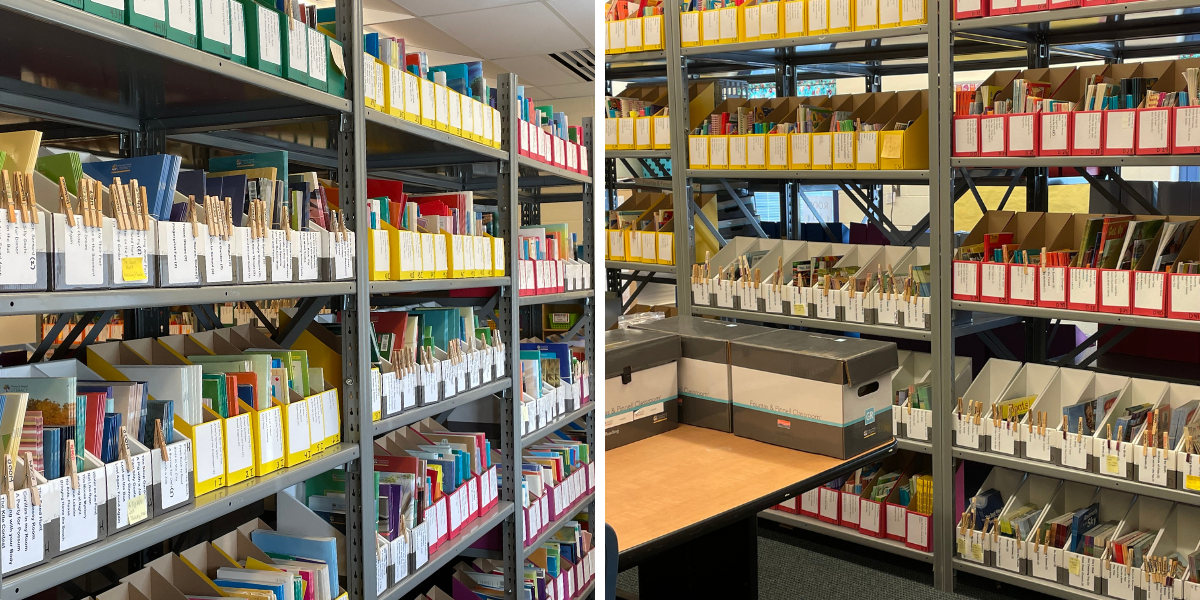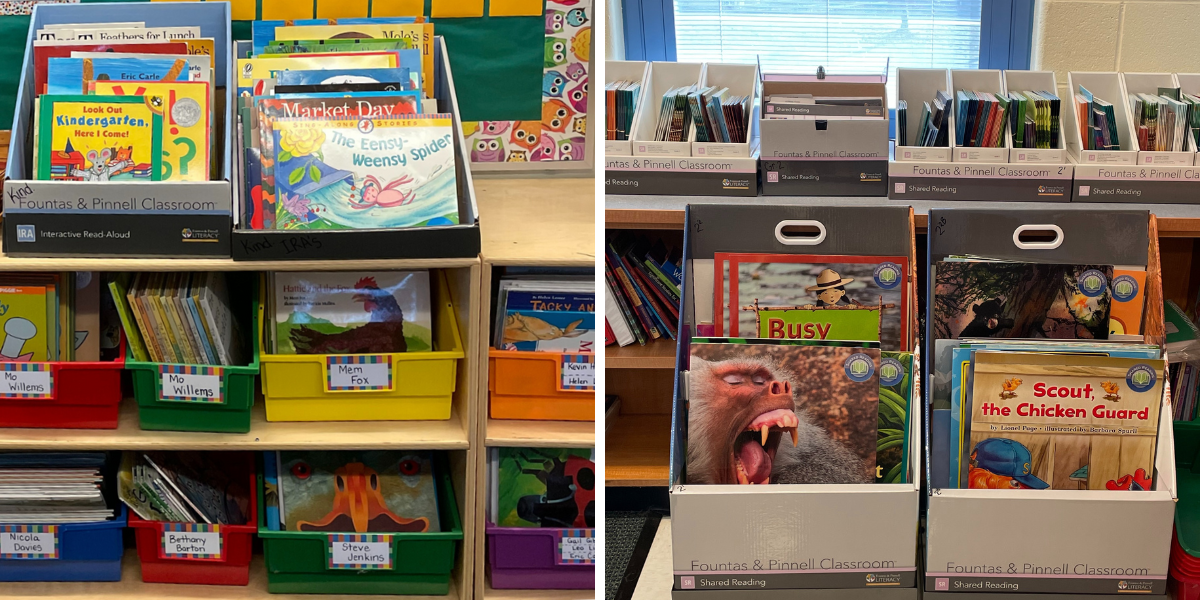 • • •
Book Room Check-Out System: Title Matching
Another inspiring idea comes from a member of our Facebook group: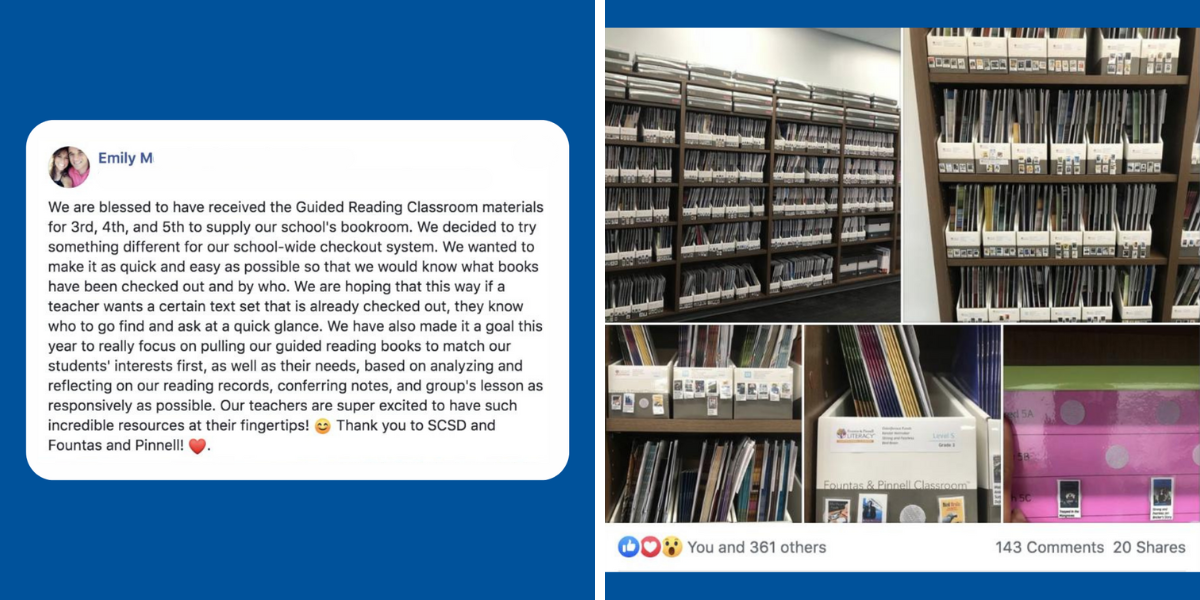 "We are blessed to have received the Guided Reading Classroom materials for 3rd, 4th, and 5th to supply our school's bookroom. We decided to try something different for our school-wide checkout system. We wanted to make it as quick and easy as possible so that we would know what books have been checked out and by who. We are hoping that this way if a teacher wants a certain text set that is already checked out, they know who to go find and ask at a quick glance. We have also made it a goal this year to really focus on pulling our guided reading books to match our students' interests first, as well as their needs, based on analyzing and reflecting on our reading records, conferring notes, and group's lesson as responsively as possible. Our teachers are super excited to have such incredible resources at their fingertips! =
)
Thank you to SCSD and Fountas and Pinnell!
<3
."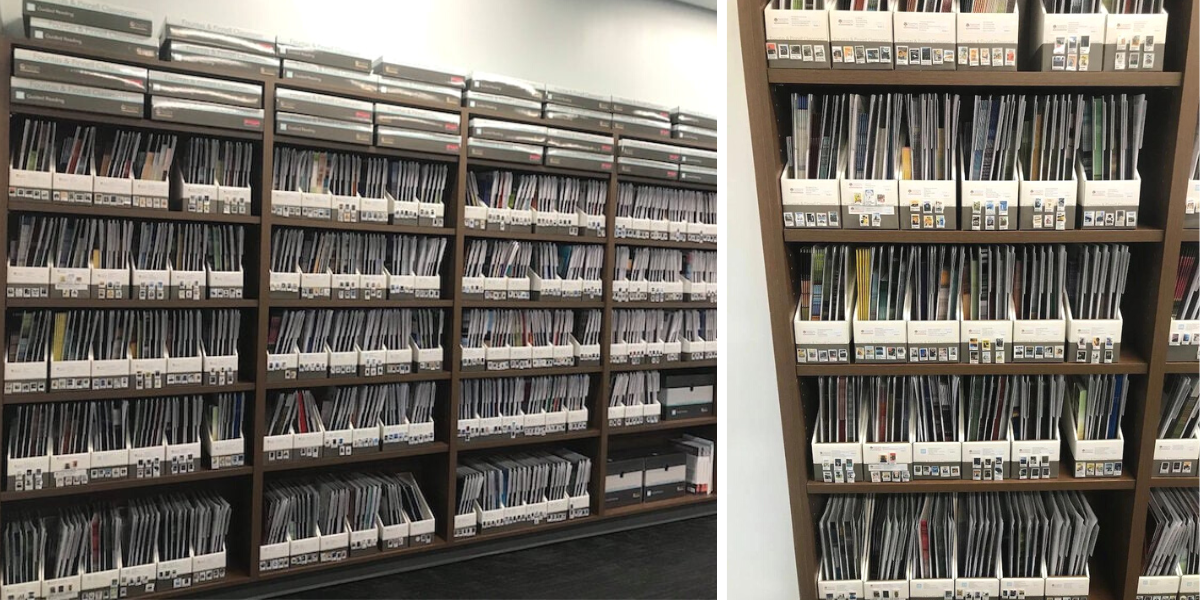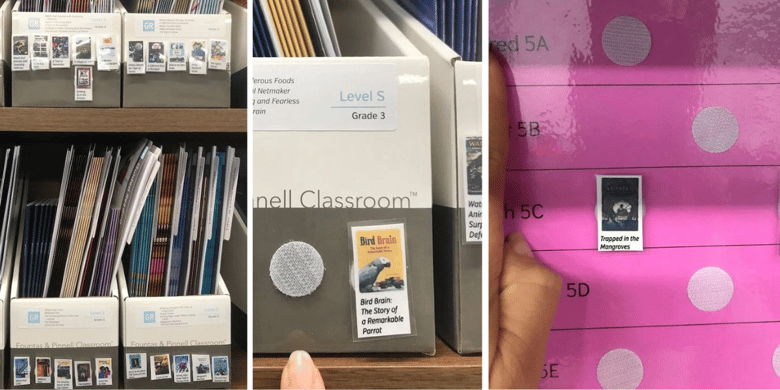 Closing Thoughts: There is not one perfect or correct way to manage your book room. Once you have identified an approach that works for your school, everyone must commit to using and maintaining it collaboratively. The hard truth is that the most thoughtful systems are only effective when everyone agrees to use them! The chart below, from Leading for Literacy, offers an example of a maintenance plan that gets teachers on the same page.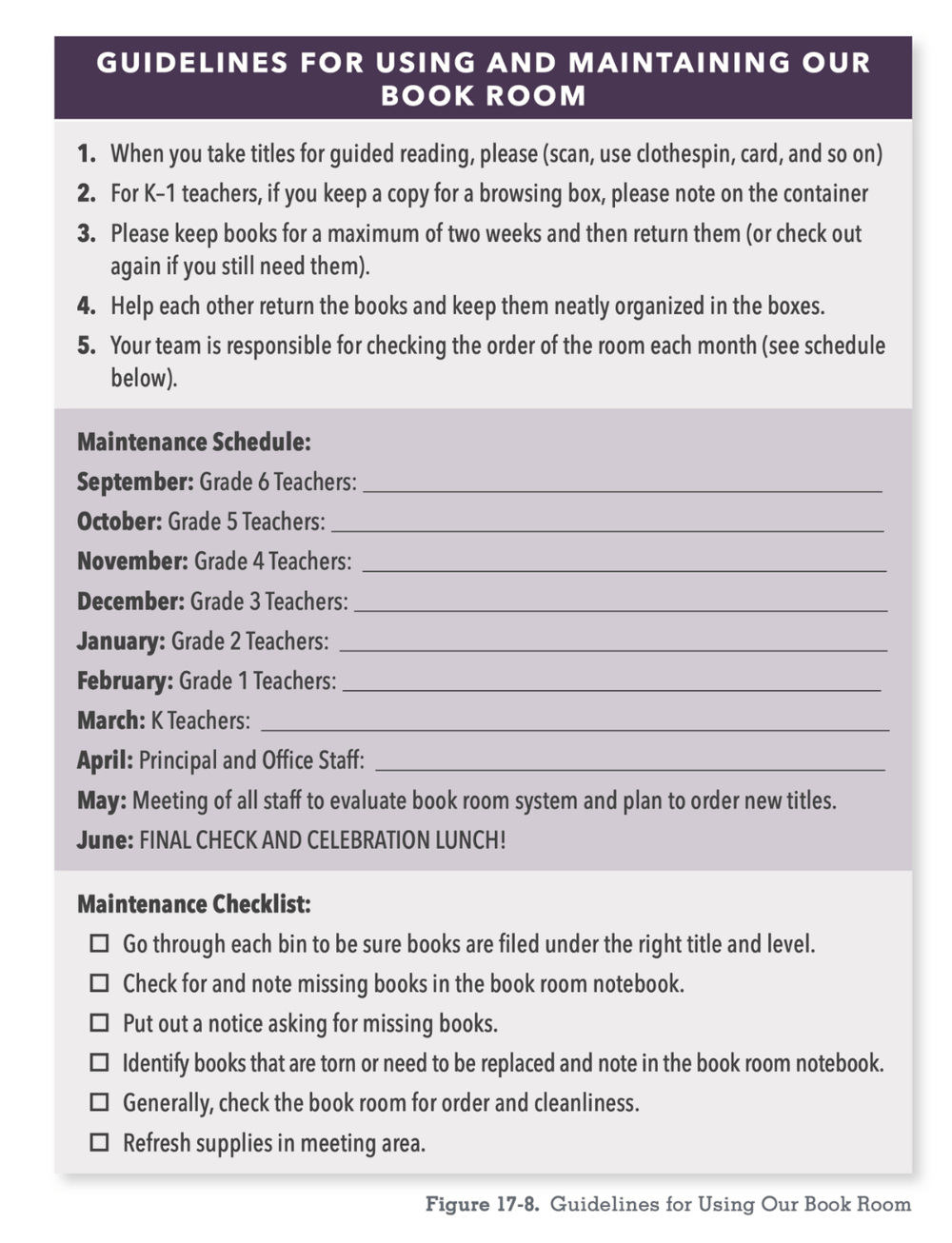 To connect, converse, and exchange teaching tips with other Fountas & Pinnell users, join the Fountas & Pinnell Literacy™ Learning Facebook Group!
This blog post was originally published on October 1, 2019