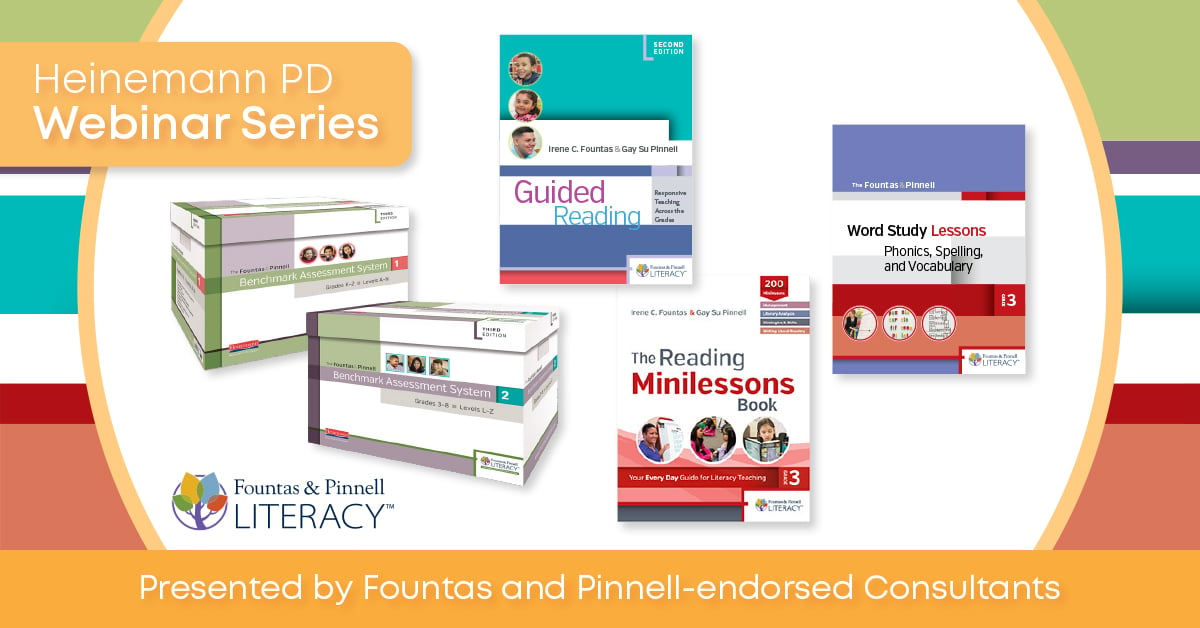 We will be offering a full schedule of live webinar series with Heinemann Professional Development this summer! Designed for educators K-8, these professional learning series will grow your expertise and strengthen your literacy instruction. Tuition for each series includes 30-day recording access, which begins on the date you receive the link to the final session's recording.
Take a look at the schedule below and follow the buttons for details!
Phonics, Spelling, and Word Study (Grades K-6):
A Fountas & Pinnell Classroom Webinar Series
July 11-14, 2022 from 10:00am to 11:15am ET

Integrating Reading Minilessons Across
Literacy Contexts (K-6)
July 25-28, 2022 from 3:00pm to 4:15pm ET

Benchmark Assessment System - Coding, Scoring, Analyzing, and Assessing (K-8)
August 1-4, 2022 from 10:00am to 11:15am ET

Fountas & Pinnell Guided Reading (K-6)
August 8-11, 2022 from 10:00am to 11:15am ET

♦♦♦♦♦
Do you have colleagues who teach prekindergarten? Learn about a series specifically for this age of learners here.