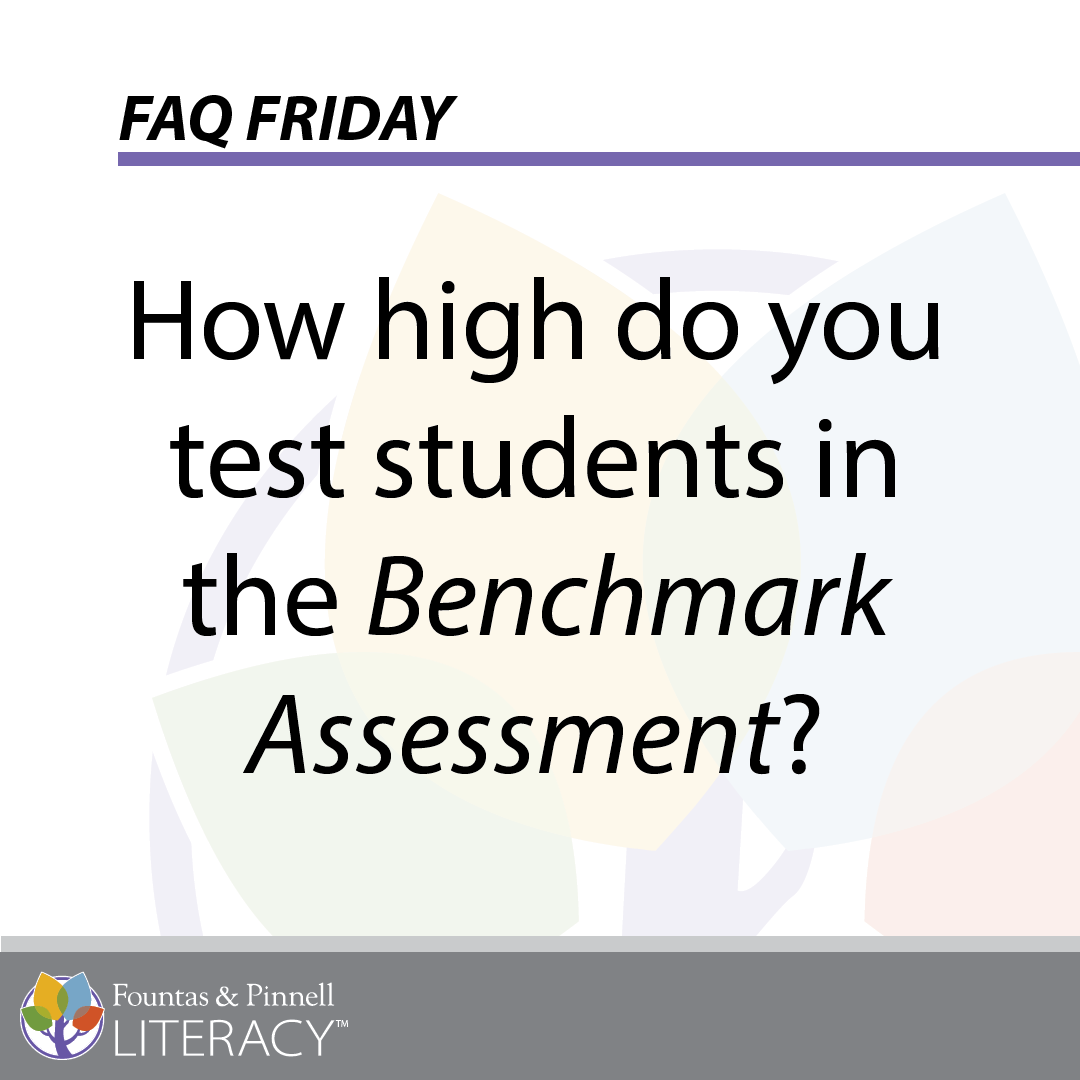 Q: How high do you test students in the Benchmark Assessment?
A: You should assess students to find the 3 levels of difficulty in order to confirm the highest level for instruction: independent, instructional, and hard reading levels. The instructional-level text is one that is more complex than the student can read independently but one that can be read proficiently with the support of teaching. The instructional-level text challenges readers to expand their systems of strategic actions. In the instructional text, students encounter new words to solve, as well as more complex language. Comprehension is challenged and stretched. Finding an appropriate instructional level allows you to teach the student "at the edge" of his current understanding and then to reach and go beyond it. The assessment results also provide information about the text level that will be too demanding of the reader, where the process is likely to break down. The "hard" level is one that will not allow the reader to perform proficiently even with supportive teaching.
There may be some situations when the numbers don't line up perfectly. If you start at a good place you should only need to read 3 texts with each child. Sometimes the hard text is not even completed. Note the directions to stop when the number of errors reaches the E number found on the text.
<<To see more FAQs or get answers to other questions from a trained consultant, please visit the Discussion Board!>>