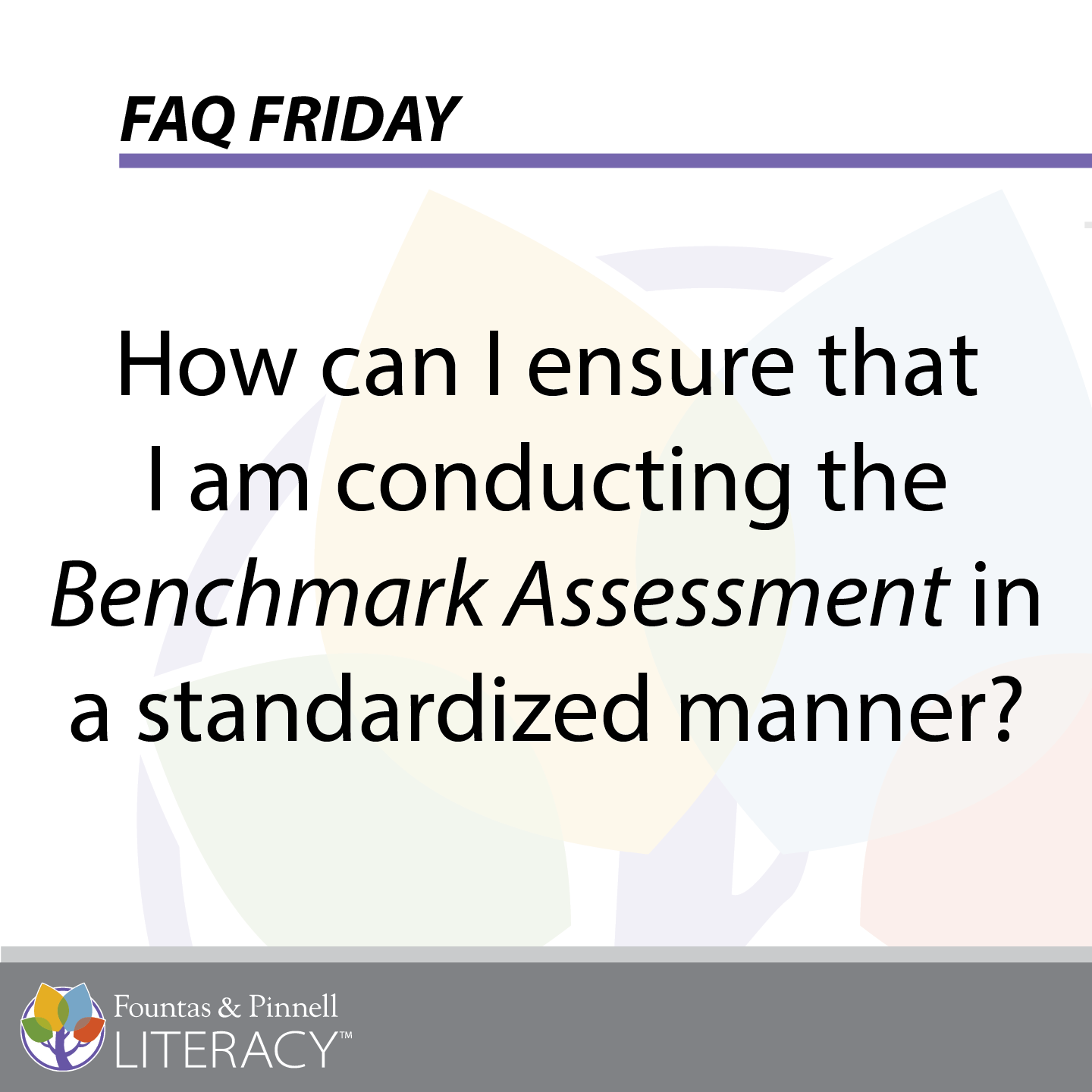 *This post was originally published on March 16, 2018.
Q: How can I ensure that I am conducting the Benchmark Assessment in a standardized manner?
A: The precise steps of the assessment conference are described in the Assessment Guides and are systematically presented on the Recording Form for each book. Remember to keep your own language spare and to avoid teaching or leading the student to answers. The introduction to each Benchmark Assessment book is standardized and printed on the cover as well as on the Recording Form. The steps for administration, scoring, and analysis are all standardized and explained in detail in the Assessment Guides. In addition, the tools supporting the assessment, such as the F&P Calculator/ Stopwatch, the Coding and Scoring at-a-Glance chart, and the comprehension conversation rubrics, provide an easy way to maintain consistency across assessments and help you internalize the steps in the process. Furthermore, the Professional Development Videos provide clear examples and plenty of practice opportunities for developing precision and consistency throughout assessment conferences.
To see more FAQs or get answers to other questions from a trained consultant, please visit the Discussion Board!