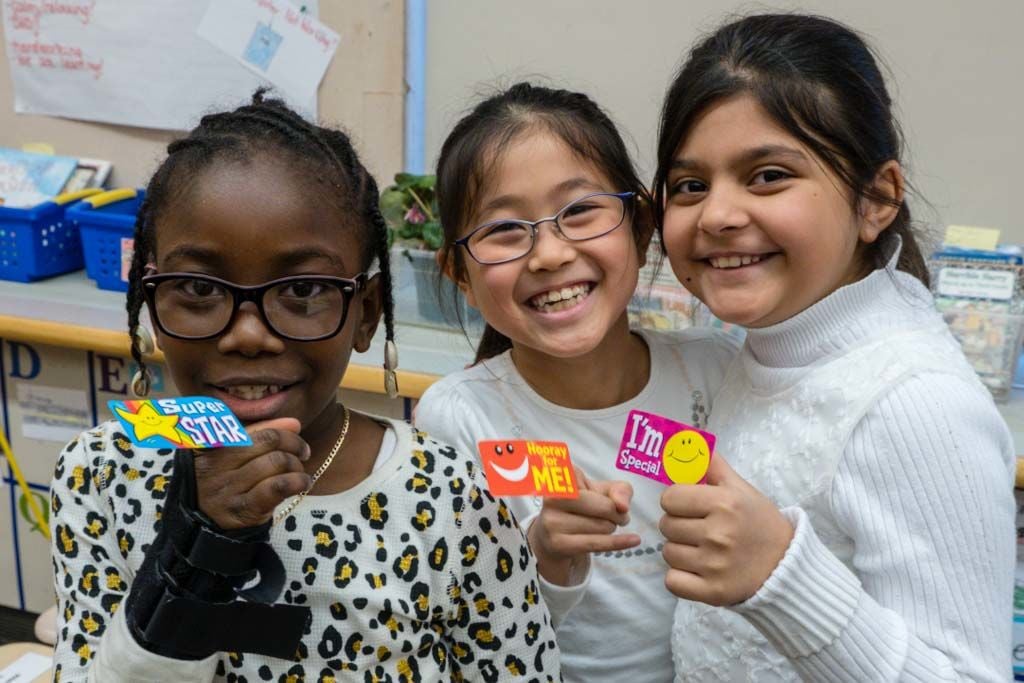 Schools can be places where competition is more common than collaboration, and students are tested as much as they are taught. This is why it's important for students to feel a sense of community, not just in the classroom but across all grades. Here are some steps to start building a community of readers that extends outside your classroom.
Self-Assess
Meet with a small group of colleagues to self-assess your school and classroom as a community. You might involve the leadership team and/or grade-level colleagues. Or, you might just work with a colleague.
Gain Perspective
Try to see your school from the students' perspective as you walk through the school, your classrooms, and the library. Ask:
Is there evidence that students' homes and neighborhoods are valued?
Does the school reflect the cultural and linguistic diversity in the school?
Is there evidence that student work is valued?
Do you see order, cleanliness, bright color, and a welcoming environment?
Is there evidence of good management?
Are there signals to students that let them know what to do and create predictability (guides, directions)?
Now do the same for your own classroom, for example, ask:
Are there clearly designated meeting areas?
Is the meeting area attractive, comfortable, and functional?
Does each student have an organized way of keeping personal items and supplies?
Is there evidence that the classroom reflects students' homes, languages, and culture?
Is there evidence that student work is valued?
Is the room orderly: Are supplies well organized and labeled? Are work areas designated?
Is there evidence that students have been engaged in collaboration? In inquiry?
Are the students' names posted and used in a variety of places (e.g. cubbies, name charts, and folders)?
Identify Goals
Chances are you will find many positive aspects; but look hard for areas of improvement. Work as a group to identify some short-term and long-term goals. There may be one or two goals that you can accomplish right away. Then, start to think about next term or next year and make a plan for creating a community environment from the beginning.
Continue to Collaborate
As you work toward developing your classroom environment, it will help to invite a friend into the room to walk about and tell you his first impressions.
This process will take time, but the benefits will quickly become clear as your students begin to see themselves reflected in their environment and find themselves part of a greater community.
~The Fountas & Pinnell Literacy™ Team
Join the fastest growing community in the field of literacy education. Get your free membership and stay up to date on the latest news and resources from Fountas and Pinnell at www.fountasandpinnell.com
For a well-organized, searchable archive of FAQs and discussions that are monitored by Fountas and Pinnell-trained consultants, go to our Discussion Board at www.fountasandpinnell.com/forum
For more collaborative conversation, join the Fountas & Pinnell Literacy™ Facebook Learning Group at https://www.facebook.com/groups/FountasPinnell/