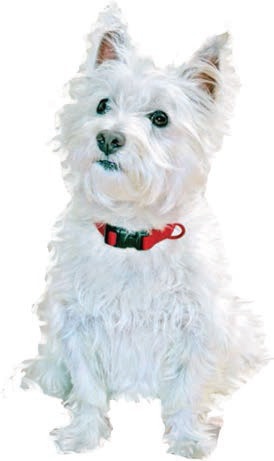 Thank you to everyone who sent in letters to Meli! Meli loves reading your letters and can tell you are being really thoughtful with your questions! This month, Meli answers questions from students in New York, Virginia, Illinois, and Missouri!
Ben Franklin Elementary School, Binghamton, NY
Dear Meli, We just read Taking Care of Meli. I heard you like to run in snow. Where do you sleep? Where does Meli like to go? – Abby, Roland, Jordin, and Ethan
Hi Abby, Roland, Jordin and Ethan! I love your letters and drawings! Thank you so much! I sleep in my red bed with my red blanket. It's super warm and cozy! I like to go to the dog park to play with the other dogs! Keep reading! Woof!

Meli
---
Bluestone Elementary, Harrisonburg, VA
Dear Meli, I am in 2nd grade. I wish I had a dog. Meli you have good books about you. Do you have nice toys and good things? Is it happy being a dog? It looks like you are having fun. – Diana and Hannah
Hi Diana and Hanna! I loved hearing from you, I'm so happy you like my books! I have many nice toys, but my favorite is my red ball! It's so much fun to play with! I have a lot of fun at the dog park playing with my friends! Keep reading! Woof!

Meli
Dear Meli, Meli you are a pretty dog. Do you only eat dog food? What other food do you eat? Where do you live? What city do you live in? How old are you now? I think you are 5 years old! – Steven, Naila and Raman
Hi Steven, Naila and Raman! Thank you so much for your letters, you asked some great questions! My favorite treat is cantaloupe, but I also like peanut butter and baby carrots. I live in Massachusetts near Boston. I am 11 years old, but 5 was a good guess! My birthday is October 2nd. Keep reading! Woof! Meli

Meli
---
Madison School, Skokie, IL
Dear Meli, We are in second grade. We read 3 of your books. We like your stories. We have some questions! 1. Do you like going to the vet? 2. What are you learning in dog school? What do you want to learn? 3. Do you have dog friends? – Mrs. Levin's Class
Hello everyone! I loved hearing from you, you asked some great questions! Getting hurt was no fun, but they took good care of me at the vet so I am healthy now! In dog school I learned come, sit, slow down, jump, stay, and paw. It was a lot of fun learning new things! I have lots of dog friends, we play together at the park! Keep reading! Woof!

Meli
---
Orchard View Elementary School, Grand Rapids, MI
Meli I can't take it. You're so so cute! I want to reach through the book and pet you. Is Meli still barking? Does Meli still eat shoes? – Evan
Hi Evan! I loved reading your letter, it made me really happy! Sometimes I bark at squirrels I see in the park, even though I'm not supposed to. My favorite thing to eat is cantaloupe, it's super yummy! Keep reading! Woof!

Meli
Meli wants to know your favorite activity to do in the spring! You can let her know in your letter along with any other questions.
Please be sure to send your letters to Meli c/o The Fountas & Pinnell Literacy Team™, 361 Hanover St., Portsmouth, NH 03801. And don't forget to Tweet your questions to @FountasPinnell with #FPAskMeli.
See you soon!
~Meli and the Fountas & Pinnell Literacy™ Team
---
Join the fastest growing community in the field of literacy education. Get your free membership and stay up to date on the latest news and resources from Fountas and Pinnell at www.fountasandpinnell.com
For a well-organized, searchable archive of FAQs and discussions that are monitored by Fountas and Pinnell-trained consultants, go to our Discussion Board at www.fountasandpinnell.com/forum
For more collaborative conversation, join the Fountas & Pinnell Literacy™ Facebook Learning Group at https://www.facebook.com/groups/FountasPinnell/