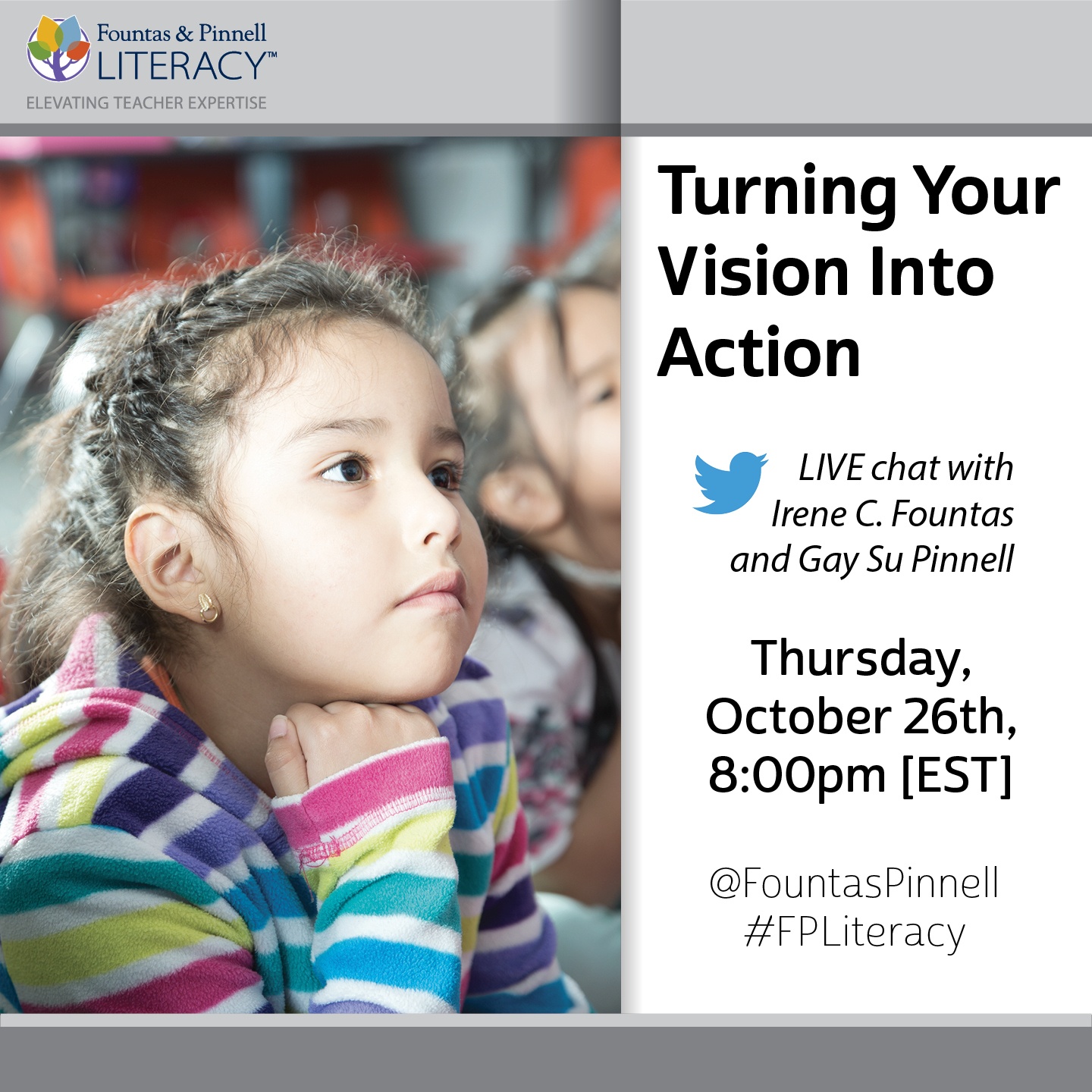 On Thursday, October 26th, Irene C. Fountas and Gay Su Pinnell hosted a Twitter Chat on Turning Your Vision Into Action. People from all over the country to join the conversation, sharing their own classroom visions and discussing what it takes to make their visions a reality. Some favorite tweets included:
Teaching isn't something you master; you're never done. A sign of teaching excellence is continuous learning.
We teach readers, not the book or the program.
In a school that is rich with literacy there is one critical element: classrooms filled with good books.
Read the whole chat below, and save the date for our next Twitter Chat on November 16th at 8:00pm EST.