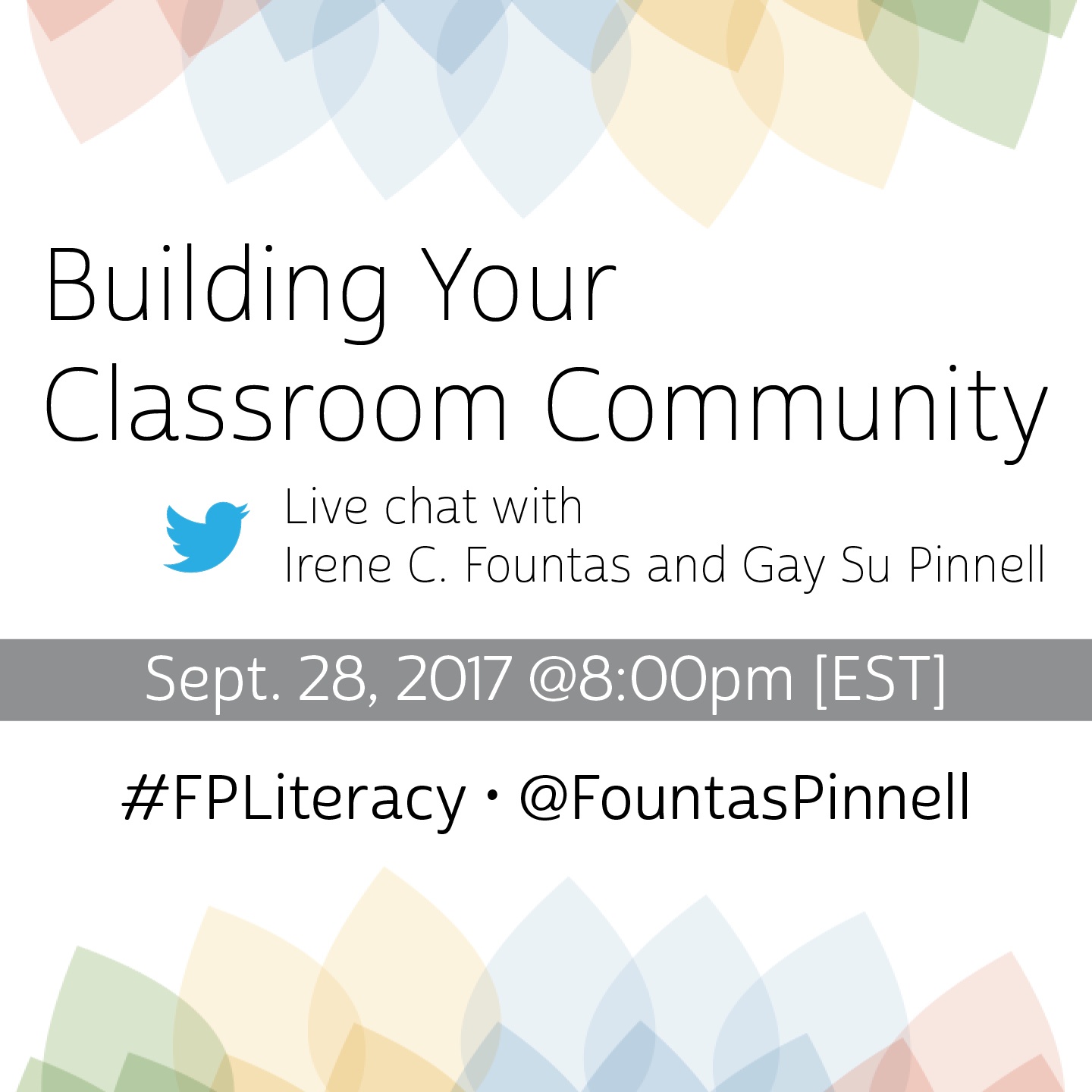 On Thursday, September 28, Irene C. Fountas and Gay Su Pinnell hosted a Twitter Chat about Building Your Classroom Community. People from all over the country logged in to share their thoughts about this important topic. Followers engaged in a discussion ranging from what a successful literacy learning community looks like, to the importance of predictability in the classroom. Some favorite tweets included:
The single most important factor in students' literacy success is skillful, informed teaching.
A classroom with a predictable structure allows students to work independently and with each other, and achieve self-regulation.
If a visitor walks into your classroom, he should be able to see immediately what is valued there.
Save the date for our next Twitter Chat on October 26 at 8:00 p.m. EST.